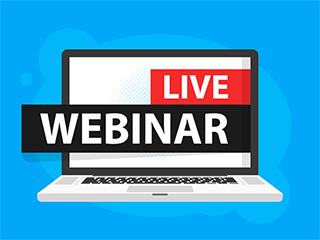 Series Description: The North Carolina Peer Support Specialist (NCCPSS) Program, in collaboration with the Community Engagement and Empowerment team at the Division of Mental Health, Developmental Disabilities, and Substance Use Services (DMH/DD/SUS) and Certified Peer Support Specislist (CPSS) is pleased to offer free training to CPSS. These webinars will focus on a variety of topics related to Peer Support. The contact hours can be used for the additional training required for recertification.
Modality: These series consist of monthly webinars. Each webinar will be a 1-hour & 30-minute lecture. These webinars will be live virtual training via the Zoom video conferencing platform.
Registration: Registration is free, but participants must pre-register for this training. We will confirm your registration by email.
Target Audience: NC Certified Peer Support Specialists seeking additional training hours for certification or recertification.
All training sessions will occur from 12:00 pm – 1:30 pm
| | | |
| --- | --- | --- |
| Date | Speaker | Title |
| May 25, 2023 | Patty Schaeffer | HOPE. Empowerment, Personal Responsibility, Advocacy, Support from Others |
Inclement Weather Policy:
Any announcements regarding changes to the schedule due to inclement weather will be posted on https://bhs.unc.edu. Registered participants will also be notified by email.
ADA Statement:
Registrants requiring any auxiliary aids or services identified in the Americans with Disabilities Act to participate in our training programs, please contact us by email at bhs-support@unc.edu or by phone at (919) 445-0990 after completing registration to ensure we have enough time to secure the requested services.
Contact for Questions:
For questions, further information, or concerns, contact pssregistry@unc.edu
Or call (919) 843-3018
Confirmation Notices and Certificates of Completion:
After the training concludes, participants will receive an email notifying them of the process and the manner in which they will gain access to the evaluation and the certificate of completion for the training. The Certificate of Completion email will go within 5 business days after the training concludes to participants who met the time requirement listed in the continuing education policy based on the length of the training.
NC CPSS Webinars
---
Who Are You Going to Call? Building Your Resource File
Will be held live on 02/23/2023 from 12:00 pm – 1:30 pm
Speaker: Wes Rider, BSW and Glenda Stokes
Description
Do you know who to call when accessing services? This training provides a wide range of resources, from where to begin accessing services to service authorization appeals and community resources that assist with housing, finances, health care, and other services and supports.
---
Fifteen (15) Tools for Combating Stress
Will be held live on 3/23/2023 from 12:00 pm – 1:30 pm
Speaker: Patty Schaeffer, CPSS
Description
Stress comes at an individual from many different places: one's journey in recovery, employment, family, and even the environment around you. There is value in knowing and incorporating realistic suggestions to combat stress in everyday life. 15 Tools are practices and suggestions to help you manage stress. We will discuss simple non-evasive action plans for your best self. We must recognize our circumstances - not everyone can go outside or know how to meditate with understanding. After this discussion and collaboration, one will know how to look at their surroundings and incorporate an action plan specific to oneself.
---
Community Empowerment: Nothing About Us Without Us
Will be held live on 05/04/2023 from 12:00 pm – 1:30 pm
Speaker: Wes Rider
Description
Community Empowerment is critical for system success and vital to include strategies to accomplish in reform efforts. Additionally, the session aims to help reframe the perspective of community members to a rights-based model, avoiding tokenism, to enable inclusion and participation as an essential tool to mobilize changes that enrich the lives of all people.
---
HOPE. Empowerment, Personal Responsibility, Advocacy, Support from Others
Will be held live on May 25, 2023 from 12:00 pm – 1:30 pm
Speaker: Patty Schaeffer, CPSS
Description
These concepts help to support a reconnection with our values, personal responsibility, beliefs, and goals as well as helping define who are truly invested supporters on our journeys of wellness. Here we will have the opportunity to discuss possibilities, identifying your own personal power, speaking up for our needs with choice and options. Sharing our ideas creates a community of understanding...what lies behind, what lies ahead of us to identify what lies within us.
CPSS Webinars
This series will provide 1.5 hours of training (per webinar) needed for Peers to become certified or recertified.
Wes Rider, BSW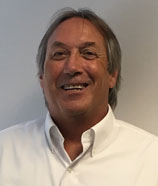 Wes Rider graduated with a Bachelor's Degree in Social Work from East Carolina University in 1993. He has worked with the NC Division of Mental Health, Developmental Disabilities and Substance Abuse Services since 2004. As a member of the Division's Community Empowerment and Engagement Team, Wes maintains a commitment to support the voice and perspective of people who are consumers and family members, in the ongoing design, implementation and evaluation of the public behavioral healthcare system in North Carolina.
Stacey Harward, BSW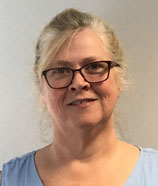 Stacey Harward graduated from Columbia College in 1993, she is a licensed BSW in the State of SC. She has worked in the field of Social Work for 23 years. Her work history started as Director of Social Services in two different Nursing Homes, then she worked as a supervisor for Columbia Health Care Services. At Columbia Health Care Services, she supervised 116 Social Workers who provided In Home Case Management to the elderly and HIV clients in SC. In subsequent positions she provided Case Management to children in Therapeutic Foster Care, during which time her case load included working in support of people deemed Medically Fragile and then worked as a Mental Health Specialist and provided Case Management for people receiving In Home Mental Health Services. She currently works as a Community Engagement Specialist for the North Carolina Division of Mental Health, Developmental Disabilities and Substance Use Services.
Delton Russell, CPSS
Delton is a Member Engagement Specialist with a specialty in Substance Use Disorders and is a person in long term recovery himself from both substance use and mental health. He is also a N.C. certified Peer Support Specialist as well as a certified Peer Support trainer a certified QPR (Question Persuade Refer) trainer and certified WRAP (Wellness Recovery Action Plan) facilitator. Delton serves as an individual advocate with members by helping them navigate the behavioral healthcare system and also serves as a systems advocate by promoting Peer Support and Substance Use services. Delton also serves as the PASAPA Liaison (Piedmont Area Substance Abuse Providers Association). He strives to maintain open, effective communication and collaboration among providers and stakeholders in the Piedmont Region.
Patty Schaeffer, CPSS
Patty has been a North Carolina Certified Peer Support Specialist since 2011, a PSS Certified Trainer for two state approved curriculums, Advanced Level Facilitator of the Wellness and Recovery Action Plan (WRAP)©, and an instructor of seven other wellness curriculums. She has been active with the PSS Workgroup since 2019. Patty is a Qualified Professional able to aid state agencies, organizations, and providers of Behavioral Health with delivery of services to those in need. Patty is an active member of multiple community collaboratives and organizations. Patty is a representative from Western NC State CFAC, Partners CFAC and a member of the Leadership Fellow Academy First Cohort. In 2016 she became the Executive Director of WellSurgent, a peer owned and peer-run NP. She has received recognition in her own community and other parts of the state with the attitude of "There is no difference between large and small problems, for issues concerning the treatment of people and the services they may receive…they are all the same, Love all, Serve all."