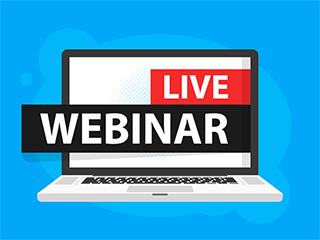 Series Description: The North Carolina Peer Support Specialist (NCCPSS) Program, in collaboration with the Community Engagement and Empowerment team at the Division of Mental Health, Developmental Disabilities, and Substance Use Services (DMH/DD/SUS) and Certified Peer Support Specialist (CPSS) is pleased to offer free training to CPSS. These webinars will focus on a variety of topics related to Peer Support. The contact hours can be used for the additional training required for recertification.
Modality: These series consist of monthly webinars. Each webinar will be a 1-hour & 30-minute lecture. These webinars will be live virtual training via the Zoom video conferencing platform.
Registration: Registration is free, but participants must pre-register for this training. We will confirm your registration by email.
Target Audience: NC Certified Peer Support Specialists seeking additional training hours for certification or recertification.
All training sessions will occur from 12:00 pm – 1:30 pm
| | | |
| --- | --- | --- |
| Date | Speaker | Title |
| September 21st, 2023 | Jodi Flick | Suicide Prevention and Risks |
| October 26th, 2023 | Patty Schaeffer | Peer Support Ethics 101 |
| November 16th, 2023 | Melissa Godwin | Addressing Pregnancy & Substance Use |
| December 7th, 2023 | Delton Russell | Recovery Oriented Language |
Inclement Weather Policy:
Any announcements regarding changes to the schedule due to inclement weather will be posted on https://bhs.unc.edu. Registered participants will also be notified by email.
ADA Statement:
Registrants requiring any auxiliary aids or services identified in the Americans with Disabilities Act to participate in our training programs, please contact us by email at bhs-support@unc.edu or by phone at (919) 445-0990 after completing registration to ensure we have enough time to secure the requested services.
Contact for Questions:
For questions, further information, or concerns, contact pssregistry@unc.edu
Or call (919) 843-3018
Confirmation Notices and Certificates of Completion:
After the training concludes, participants will receive an email notifying them of the process and the manner in which they will gain access to the evaluation and the certificate of completion for the training. The Certificate of Completion email will go within 5 business days after the training concludes to participants who met the time requirement listed in the continuing education policy based on the length of the training.
NC CPSS Webinars
---
Addressing Pregnancy & Substance Use
Will be held live on 11/16/2023 from 12:00 pm – 1:30 pm
Speaker: Melissa L. Godwin, LCSW
Description
This training will discuss substances and the impact on pregnancy. There will be an opportunity to explore community resources and brief interventions accessible to Peer Support Specialists.
---
Recovery Oriented Language
Will be held live on 12/7/2023 from 12:00 pm – 1:30 pm
Speaker: Delton Russell, CPSS
Description
Recovery Language training explores the concepts of shame and stigma by understanding the role of the language we use and how it impacts us and those around us.
CPSS Webinars
This series will provide 1.5 hours of training (per webinar) needed for Peers to become certified or recertified.
Delton Russell, CPSS
Delton is a Member Engagement Specialist with a specialty in Substance Use Disorders and is a person in long term recovery himself from both substance use and mental health. He is also a N.C. certified Peer Support Specialist as well as a certified Peer Support trainer a certified QPR (Question Persuade Refer) trainer and certified WRAP (Wellness Recovery Action Plan) facilitator. Delton serves as an individual advocate with members by helping them navigate the behavioral healthcare system and also serves as a systems advocate by promoting Peer Support and Substance Use services. Delton also serves as the PASAPA Liaison (Piedmont Area Substance Abuse Providers Association). He strives to maintain open, effective communication and collaboration among providers and stakeholders in the Piedmont Region.
Jodi Flick, MSSW
Jodi Flick is a clinical social worker with over thirty years of experience as a mental health counselor. Through her development of trainings and workshops, she focuses on the impacts of substance use, mental health challenges, and crises within families and communities. Jodi is a retired clinical associate professor from the UNC Chapel Hill School of Social Work and has been instrumental in the instruction of Mental Health First Aid. She is actively involved in volunteer work and community organization around social justice and service issues.
Patty Schaeffer, CPSS
Patty has been a North Carolina Certified Peer Support Specialist since 2011, a PSS Certified Trainer for two state approved curriculums, Advanced Level Facilitator of the Wellness and Recovery Action Plan (WRAP)©, and an instructor of seven other wellness curriculums. She has been active with the PSS Workgroup since 2019. Patty is a Qualified Professional able to aid state agencies, organizations, and providers of Behavioral Health with delivery of services to those in need. Patty is an active member of multiple community collaboratives and organizations. Patty is a representative from Western NC State CFAC, Partners CFAC and a member of the Leadership Fellow Academy First Cohort. In 2016 she became the Executive Director of WellSurgent, a peer owned and peer-run NP. She has received recognition in her own community and other parts of the state with the attitude of "There is no difference between large and small problems, for issues concerning the treatment of people and the services they may receive…they are all the same, Love all, Serve all."
Melissa L. Godwin, LCSW
Melissa L. Godwin, LCSW is a clinical social worker who has a Clinical Associate Professor appointment at UNC Chapel Hill School of Social Work. She has provided women's gender responsive substance use disorder services training and technical assistance in North Carolina since 2004, under a contract with the North Carolina NC Division of Mental Health, Developmental Disabilities and Substance Abuse Services. Ms. Godwin obtained her Bachelor of University Studies at the University of New Mexico in Albuquerque and her Masters in Clinical Social Work from Boston University.