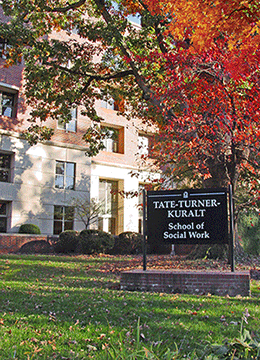 Behavioral Health Springboard at the School of Social Work, University of North Carolina at Chapel Hill links current research to initiatives in mental health and substance use prevention and treatment.
Drawing on both university resources and the clinical and administrative expertise of its staff, the Program offers curricula development, technical assistance, program consultation, and face-to-face and online educational programs.
Our training resources, products, and experienced staff help organizations design effective service delivery systems and assist with the transitions needed to implement evidenced based practices for improved client outcomes and systems efficiencies.
Location and Map
Behavioral Health Springboard
UNC School of Social Work
Tate-Turner-Kuralt Building
325 Pittsboro Street CB# 3550
Chapel Hill, NC 27599-3550
bhs-support@unc.edu
Fax: 919-962-6562