Please Login
You will need to login to register for this BHS training event.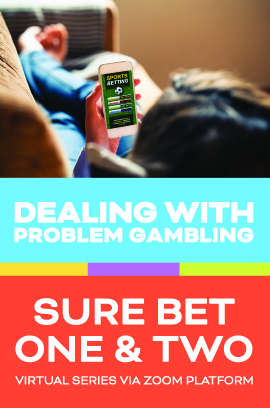 To raise awareness and provide education, the North Carolina Problem Gambling Program (NCPGP) and the Division of MH/DD/SAS are sponsoring a four-part workshop to provide in-depth knowledge about problem gambling and treatment interventions. In this training, topics of problem and gambling disorder, gambling counseling theory and practice, regulations and ethical issues, and financial aspects of remuneration will be addressed.
Completion of this training will meet one of the requirements necessary for the NCPGP Provider Registry. Participation in this training does not assure that a provider will be selected for the NCPGP Registry, but it is a required component of becoming an NCPGP provider.
Target Audience:
Mental health professionals including psychologists, clinical social workers, licensed professional counselors, marriage and family therapists, substance abuse counselors, pastoral counselors, school counselors, as well as clergy, school administrators, recreational therapists, peer support specialists and all those interested in learning about problem gambling.
Sure Bet One

Sure Bet One - What constitutes a problem with gambling?  And how do professionals assist individuals whose gambling is creating problems in their home and work lives? This two-part workshop will provide in-depth knowledge about problem and gambling disorder, treatment interventions, gambling counseling theory and practice, regulations and ethical issues, and financial aspects of remuneration.   
Participants will be able to:
Discuss an overview of gambling disorder/problem gambling
Assess the client regarding issues of pathological/problem gambling
Identify recommended outpatient treatment methods
Discuss financial aspects of treatment for pathological/problem gamblers
Sure Bet Two

Sure Bet Two - This two-part workshop will provide in-depth knowledge and practice skills using Motivational Interviewing and financial counseling in problem gambling services to special populations (e.g. military, adolescents, young adults, older adults and females) and their non-gambling family members.
Participants will be able to:
Identify and provide services for special populations including military, teens, seniors and women.
Provide culturally competent counseling for problem gamblers and concerned others.
Conduct in-depth financial counseling for problem gamblers and concerned others.
Demonstrate Motivational Interviewing strategies that work with concerned others.
Format and Times:
The Sure Bet One and Two trainings are being offered live via Zoom platform. The training will take place over a 2-day time span in 2 sessions. Each session will be 7 hours. The extra hour will be used as a break within the training session. 
Registration:
$25 registration fee for the two-day event.  Pre-registration is required, and registration fees are due at the time of registration.  
Refund Policy:
No refunds will be issued for this training.
Inclement Weather Policy:
Any announcements regarding changes to the schedule due to inclement weather will be posted on https://bhs.unc.edu. Registered participants will also be notified by email.
ADA Statement:
If you require any of the auxiliary aids or services identified in the Americans with Disabilities Act in order to participate in this program, please call us at (919) 843-6083 no later than ten business days before the program.
Confirmation Notices and Certificates of Completion:
Immediately after the training concludes participants will receive an email notifying them of the process and the manner, they will gain access to the evaluation and the certificate of completion for the training. The Certificate of Completion email will go within 3 to 5 business days after the training concludes to participants who met the time requirement listed in the continuing education policy based on the length of the training.
Presenter Information:
Click on the tab above labeled "Presenters."
Sure Bet One Installments 2022
| | | |
| --- | --- | --- |
| September Installment Dates | Timeframe | Capacity |
| September 13 & 14, 2022 | 9:00 am – 4:00 pm EST | 25 |
Sure Bet One & Two
The University of North Carolina at Chapel Hill School of Social Work has been approved by NBCC as an Approved Continuing Education Provider, ACEP No. 6642. Programs that do not qualify for NBCC credit are clearly identified. The University of North Carolina at Chapel Hill School of Social Work is solely responsible for all aspects of the programs. 12 contact hours
This course has been submitted to the North Carolina Addiction Specialist Professional Practice Board for 12 SS contact hours.
An IGCCB Preferred Provider
Sure Bet Three
The University of North Carolina at Chapel Hill School of Social Work has been approved by NBCC as an Approved Continuing Education Provider, ACEP No. 6642.  Programs that do not qualify for NBCC credit are clearly identified.  The University of North Carolina at Chapel Hill School of Social Work is solely responsible for all aspects of the programs.  6 contact hours 
This course has been submitted to the North Carolina Addiction Specialist Professional Practice Board for 6 SS contact hours.  
An IGCCB Preferred Provider
Robby Fuqua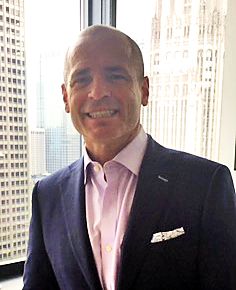 Robby is a licensed clinical social worker in Illinois (LCSW) and licensed independent clinical worker in Massachusetts (LICSW). Robby started his career in the mental health field as a crisis clinician at South Shore Mental Health in Quincy, Massachusetts. He then relocated to Chicago, Illinois and joined Bensinger, DuPont and Associates, where he has worked in several different roles. Previously as an EAP Counselor, Robby provided counseling/onsite trauma/crisis intervention services, management/mandatory consultations and other case management services. Robby combined his business experience and clinical education as an EAP Account Manager to provide utilization reporting, consultative services, and assistance to human resource departments to promote EAP awareness in the workplace. Robby's EAP Training experience included presenting curriculum that covered a wide range of mental health and wellness subject matter to several companies in many different industries.
As a Clinical Associate serving problem gambling populations, Robby worked as part of the C2C team providing counseling services to clients suffering from problem gambling issues.  He also conducted assessments, referral services, and other case management functions for several different state funded problem gambling helplines.  As a Training Specialist for the Responsible Gambling Department at Morneau Shepell, Robby provides training programs and workshops for clinicians to treat gambling disorder in Illinois and North Carolina.  Robby has also collaborated with the Mississippi Council of Problem and Compulsive Gambling and the Mississippi Gaming Commission to educate casino staff across the state of Mississippi with responsible gaming training.
Robby has a Bachelor's in Business Administration from the University of North Texas and a Master's degree in Social Work with a Mental Health concentration from Boston College.
Yvonne Hampton Ph.D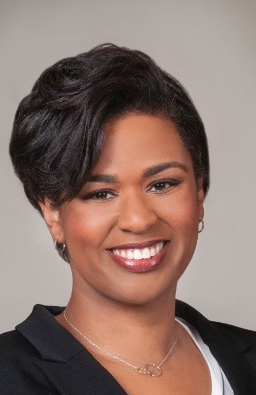 Dr. Yvonne Hampton holds a Ph.D. in personal financial planning from The University of Missouri. Additionally, she holds a B.S. in Economics, a Master's in Business Administration, a Master of Arts in Economics, Master of Science in Personal Financial Planning, and a graduate certificate in Housing and Financial Counseling. With over 15 years of experience in financial counseling, coaching, and therapy, Dr. Hampton has amassed an impressive body of work inclusive of research, facilitating seminars, classes and workshops in the university, community, and corporate settings. Dr. Hampton's research has focused on the intersectionality of mental health disorders and financial distress. She has utilized this research to inform a variety of practitioners on ways to effectively support and counsel their own clients for more positive financial outcomes.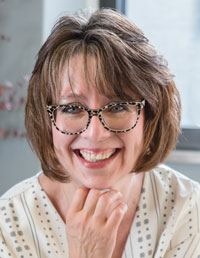 Jody Bechtold, LCSW, ICGC-II, BACC, PC
Jody Bechtold is a highly regarded gambling addiction expert working extensively across the globe with individuals, organizations, and associations. She is the CEO of The Better Institute, a group practice located in Pittsburgh. She is the co-author of The Gambling Disorder Treatment Handbook: A Guide for Mental Health Professionals and 2 chapters in the Social Work Desk Reference v 4 on Gambling and Gaming Disorders, published in 2021. She serves as the Vice President of the board for the International Gambling Counselor Certification Board (IGCCB). Jody holds a master's degree in social work from the University of Pittsburgh's School of Social Work and has certifications as a Board-Approved Clinical Consultant (BACC) and Internationally Certified Gambling Counselor Level II (ICGC-II) with the IGCCB. When Jody isn't working, you can find her providing pet therapy with her dog, Hanna, and supporting her husband's business, Pittsburgh Guitars. Please email jody@betterinstitute.com or visit www.BetterInstitute.com to contact Jody Bechtold, LCSW, ICGC-II, PC.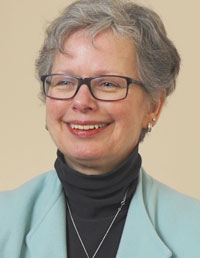 Loreen Rugle, PhD, ICGC-II/BACC
Dr. Rugle brings 35+ years of experience in the field of problem and responsible gambling including treatment, prevention, research and responsible gambling to her current positions. She has managed problem gambling programs within the Veterans Administration, in the private sector and within state systems. She has participated in research on brief screening for gambling problems, as well as a broad range of other problem gambling related research projects. She has provided consultation and training on gambling disorder throughout the United States, for the military and internationally. She has also worked as Responsible Gambling Specialist with the North American Association of State and Provincial Lotteries. She is Assistant Professor in the Department of Psychiatry, University of Maryland and Special Projects Consultant with the Maryland Center of Excellence on Problem Gambling. She is the 2019 recipient of the Dr. Robert Custer Lifetime Award for Direct Service awarded by the National Council on Problem Gambling.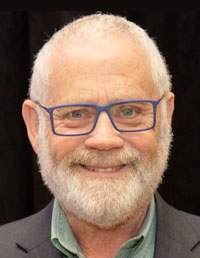 Marc Lefkowitz ICGC-II
Marc Lefkowitz has been a certified gambling counselor for over 20 years. He spent over 15 years working for the California Council on Problem Gambling as their lead trainer, facilitating 30-hour gambling certification training as well as presentations on other problem gambling subjects. He received a 25 year award for continuous service on the Council's Board of Directors.
Marc worked for the UCLA Gambling Studies Program and was part of a team training therapists to treat problem gamblers and their families. He also helped in developing a state-funded gambling inpatient treatment program and an intensive outpatient treatment program. He was outreach coordinator for California's free gambling treatment programs. He taught as an adjunct instructor in 2 community colleges teaching the required materials for gambling counselor certification.
Marc was Program Director for one of the few dedicated inpatient gambling treatment in Prescott, Arizona. As Director he managed staff, created program content, and worked with each individual client. He is currently a consultant in developing residential and outpatient gambling programs.
Marc has extensive knowledge in responsible gaming, creating and facilitating training programs in over 50 casinos, and has trained over 100,000 casino employees.
Marc is a national speaker facilitating problem gambling trainings and workshops on topics including financial recovery, treatment, case management, Gamblers Anonymous, and responsible gaming. He has presented in numerous National Council on Problem Gambling conferences.
In 2012, Marc received California's Lifetime Achievement Award for working with problem gamblers and their families. Personally, he is a recovering gambler with over 37 years of recovery and has extensive knowledge of 12-Step Programs.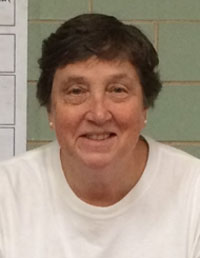 Jodie Nealley, M.S.
Jodie has a Bachelor of Arts from St. Lawrence University, a Master of Science in Education from Indiana University and is a graduate of the UMass/Boston Addiction Counselor Education Program. Jodie joined the MA Council on Gaming & Health in the Fall of 2012 where she works as the VSE Recovery & Outreach Liaison.
Her responsibilities include assisting in the delivery of gambling related trainings aimed at capacity building for providers and serving as primary liaison for voluntary self-exclusion follow ups and the telephone recovery support program. Additionally she is responsible for all recovery initiatives and information which include interacting with regional peer recovery centers to raise awareness about gambling disorder, coordinate and develop recovery support resources and services for individuals seeking services, and develop the capacity of key organizations and/or individuals useful to the work of the Mass. Council, especially in the areas of capacity building and recovery support through relationship-building and ongoing communication.
She has spoken on several recovery-oriented panels, been a keynote speaker and published articles for the About College publication and The Wager. She also co-authored chapter in: Responsible Gambling: Primary Stakeholder Perspectives (eds. Shaffer, H., Blaszczynski, A., Ladouceur, R., Fong, D., & Collins, P.).
She participated in the CT Council on Problem Gambling video: Broken and been interviewed for the national podcast: All In: The Addicted Gamblers podcast.
Jodie uses her life experience as a recovering alcoholic and compulsive gambler to raise awareness and compassion wherever possible.
In 2019 she received the National Council on Problem Gambling Jeff Beck Recovery Ambassador award.