Wes Rider, BSW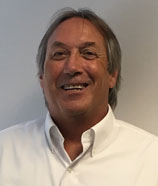 Wes Rider graduated with a Bachelor's Degree in Social Work from East Carolina University in 1993. He has worked with the NC Division of Mental Health, Developmental Disabilities and Substance Abuse Services since 2004. As a member of the Division's Community Empowerment and Engagement Team, Wes maintains a commitment to support the voice and perspective of people who are consumers and family members, in the ongoing design, implementation and evaluation of the public behavioral healthcare system in North Carolina.
Stacey Harward, BSW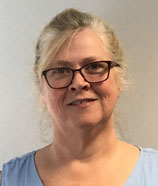 Stacey Harward graduated from Columbia College in 1993, she is a licensed BSW in the State of SC. She has worked in the field of Social Work for 23 years. Her work history started as Director of Social Services in two different Nursing Homes, then she worked as a supervisor for Columbia Health Care Services. At Columbia Health Care Services, she supervised 116 Social Workers who provided In Home Case Management to the elderly and HIV clients in SC. In subsequent positions she provided Case Management to children in Therapeutic Foster Care, during which time her case load included working in support of people deemed Medically Fragile and then worked as a Mental Health Specialist and provided Case Management for people receiving In Home Mental Health Services. She currently works as a Community Engagement Specialist for the North Carolina Division of Mental Health, Developmental Disabilities and Substance Use Services.
Delton Russell, CPSS
Delton is a Member Engagement Specialist with a specialty in Substance Use Disorders and is a person in long term recovery himself from both substance use and mental health. He is also a N.C. certified Peer Support Specialist as well as a certified Peer Support trainer a certified QPR (Question Persuade Refer) trainer and certified WRAP (Wellness Recovery Action Plan) facilitator. Delton serves as an individual advocate with members by helping them navigate the behavioral healthcare system and also serves as a systems advocate by promoting Peer Support and Substance Use services. Delton also serves as the PASAPA Liaison (Piedmont Area Substance Abuse Providers Association). He strives to maintain open, effective communication and collaboration among providers and stakeholders in the Piedmont Region.
Patty Schaeffer, CPSS
Patty has been a North Carolina Certified Peer Support Specialist since 2011, a PSS Certified Trainer for two state approved curriculums, Advanced Level Facilitator of the Wellness and Recovery Action Plan (WRAP)©, and an instructor of seven other wellness curriculums. She has been active with the PSS Workgroup since 2019. Patty is a Qualified Professional able to aid state agencies, organizations, and providers of Behavioral Health with delivery of services to those in need. Patty is an active member of multiple community collaboratives and organizations. Patty is a representative from Western NC State CFAC, Partners CFAC and a member of the Leadership Fellow Academy First Cohort. In 2016 she became the Executive Director of WellSurgent, a peer owned and peer-run NP. She has received recognition in her own community and other parts of the state with the attitude of "There is no difference between large and small problems, for issues concerning the treatment of people and the services they may receive…they are all the same, Love all, Serve all."