Description: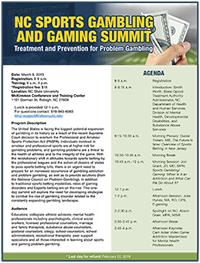 The United States is facing the biggest potential expansion of gambling in its history as a result of the recent Supreme Court decision to overturn the Professional and Amateur Sports Protection Act (PASPA). Individuals involved in amateur and professional sports are at higher risk for gambling problems, and gambling problems are a threat to the health of athletes and to the integrity of the game. With the revolutionary shift in attitudes towards sports betting by the professional leagues and the action of dozens of states to pass sports betting bills, there is an urgent need to prepare for an increased occurrence of gambling addiction and problem gambling, as well as to provide solutions (from the National Council on Problem Gambling). In addition to traditional sports betting modalities, rates of gaming disorders and Esports betting are on the rise. This one-day summit will explore the need for developing strategies to combat the rise of gambling disorder related to the constantly expanding gambling landscape.
Agenda
8:00am –9:00am Registration
9:00am –9:15am Introduction: Smith Worth, State Opioid Treatment Authority Administrator, NC Department of Health and Human Services, Division of Mental Health, Developmental Disabilities, and Substance Abuse Services
9:15am -10:30am Morning Plenary: Daniel Trolaro, MS, The Future is Now: Overview of Sports Betting in New Jersey
10:30am –10:45am Morning Break
10:45am –12:00pm Morning Session: Jon Grant, JD, MD, MPH, Sports Gambling/Gaming: When Is It an Addiction and What Can We Do About It?
12:00pm –1:00pm Lunch
1:00pm – 2:00pm Afternoon Session: Julie Hynes, MA, RD, CPS, E-gaming
2:00pm – 2:30pm Spotlight on NC: Alison Drain, Panel on NC Prevention Activities
2:30pm – 2:45pm Afternoon Break
2:45pm – 4:00pm Afternoon Keynote: Cam Adair, Video Game Addiction Masterclass for Mental Health Professionals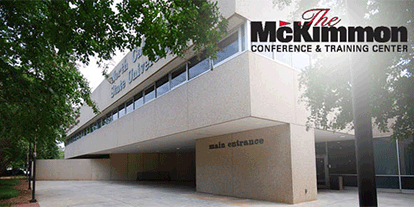 Date: Friday, March 8, 2019
Location: McKimmon Conference & Training Center 1101 Gorman St. Raleigh, NC 27606
Registration time: 8:00am to 9:00am
Training time: 9:00am to 4:00pm
Registration fee: $15
Hotel reservation information:
Double Tree by Hilton Hotel Raleigh-Brownstone
1707 Hillsborough Street Raleigh, NC 27605

Group reservation link, click here
Target Audience:
Educators; collegiate athletic advisors; mental health professionals including psychologists, clinical social workers, licensed professional counselors, marriage and family therapists, substance abuse counselors, pastoral counselors; clergy; school counselors; school administrators; recreational therapists; peer support specialists and all those interested in learning about sports and gaming problem gambling.
Inclement Weather Policy:
Any announcements regarding changes to the schedule due to inclement weather will be posted on https://bhs.unc.edu . Registered participants will also be notified by email.
Inclement Weather Policy:
Any announcements regarding changes to the schedule due to inclement weather will be posted on https://bhs.unc.edu. Registered participants will also be notified by email.
ADA Statement:
If you require any of the auxiliary aids or services identified in the Americans with Disabilities Act in order to participate in this program, please call us at (919) 843-6083 no later than ten business days before the program.
Contact for Questions:
Bhrp-support@listserv.unc.edu (919)843-6083
Recommended Hotels:
Holiday Inn – Downtown Raleigh
320 Hillsborough St, Raleigh, NC 27603
Hawthorn Suites by Wyndham
1020 Buck Jones Rd, Raleigh, NC 27606
Aloft Hotel
2100 Hillsborough St, Raleigh NC 27607
Directions and Parking:
Parking in the front lots of the McKimmon Center is free and usually plentiful. There are three smaller parking lots on each side of the Center that are reserved for University employees. Visitors are asked to park in designated visitor parking spaces in order to avoid ticketing.
From I-40 traveling east from airport:
Take Gorman Street Exit #295.
Turn left onto Gorman Street.
Go approximately 1 mile.
McKimmon Center is on the right past Avent Ferry Road, before Western Boulevard.
From I-40 traveling west:
Take Gorman Street Exit #295.
Turn right onto Gorman Street.
Go approximately 1 mile.
McKimmon Center is on the right past Avent Ferry Road, before Western Boulevard.
Confirmation Notices and Certificates of Completion:
We will confirm your registration by email. Successful completion includes full attendance for the day. Within 7 days of the conclusion of the event, you will receive an email notifying you that the evaluations and certificates are ready. The email will include a link to https://bhs.unc.edu where you can login using the username and password you chose at registration. Once you have logged in, you will see the course name on the left side. After clicking on the link, you will be taken to another page where you can click the link to the event evaluation. Once you have completed and submitted your evaluation, you can click on the link to access the Certificate of Completion. Your Certificate will open in a new window as a .pdf document and will also be emailed to you.
Cancellations/Refunds:
Registration may be cancelled for a full refund until February 22, 2019

UNC School of Social Work (SSW) has been approved by NBCC as an Approved Continuing Education Provider, ACEP #6642. Programs that do not qualify for NBCC credit are clearly identified. UNC SSW is solely responsible for all aspects of the programs. UNC SSW designates this continuing education activity for 5.5 NBCC clock hours.
The University of North Carolina at Chapel Hill School of Social Work, #1406, is approved to offer social work continuing education by the Association of Social Work Boards (ASWB) Approved Continuing Education (ACE) Program. Organizations, not individual courses, are approved as ACE providers. State and provincial regulatory boards have the final authority to determine whether an individual course may be accepted for continuing education credit. Th University of North Carolina School of Social Work maintains responsibility for this course. ACE Provider Approval Period: 8/10/2016 to 8/10/2019. Social Workers should contact their regulatory board to determine course approval for continuing education credits. Social workers participating in this beginning course will receive 4.75 clinical continuing education credits.
This course has been approved by the North Carolina Substance Abuse Professional Practice Board for 5.5 SS contact hours. Approval # 19-165-S
UNC SSW is an Approved Provider by the National Council on Problem Gambling, NCPG CEU Approved Provider Number 08/801. 5.5 contact hours.
Jon Grant, JD, MD, MPH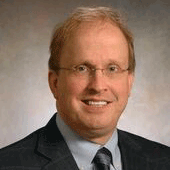 Jon Grant's research focuses on the neurobiology and treatment of impulse control disorders (e.g., gambling, stealing, shopping, sex), obsessive compulsive disorder, and drug addictions. He is an editorial board member of nine scientific journals, director of a Center of Excellence in Gambling Research supported by the National Center for Responsible Gaming, and editor in chief of the Journal of Gambling Studies.
Grant is the author of nine books on impulse control disorders and over 250 peer-reviewed scientific articles, including publications in the Lancet, American Journal of Psychiatry, and Archives of General Psychiatry.
He received his MD from Brown University and a JD from Cornell University Law School. He also obtained an MA in English literature from the University of Chicago and an MPH from Harvard University. He earned his BA from the University of Michigan. Grant is a member of the American College of Neuropsychopharmacology.
Grant joined the University of Chicago faculty in 2012.
Julie Hynes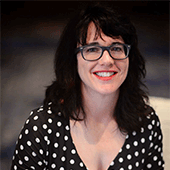 Julie is the Director of Responsible Gambling with the Massachusetts Council on Compulsive Gambling. She has specialized in addictions and problem gambling prevention since 2002.
She previously coordinated the Problem Gambling Prevention Program with Prevention Lane, was faculty with the University of Oregon, and is current Secretary of the Board of Directors of the National Council on Problem Gambling. A Certified Prevention Specialist, Julie is passionate about keeping pace with the latest in evidence-based prevention strategies as well as changing tides of gaming and gambling in the United States.
Julie is a past recipient of the Wuelfing Prevention Award from the National Council on Problem Gambling.
Cam Adair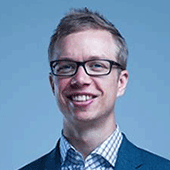 Cam Adair is the founder of Game Quitters, the world's largest support community for video game addiction, serving members in 91 countries.
His work has been published in Psychiatry Research, and featured in two TEDx talks, Forbes, BBC, ABC 20/20, and VICE, amongst many others.
He has spoken at the Mental Health Commission of Canada, the American College Personnel Association, and even at the Nevada State Conference on Problem Gambling where his keynote in 2017 was voted "best presentation" of the conference. He speaks regularly around the world at high schools, universities, parent nights, and addiction conferences.
Cam is signed by CAMPUSPEAK, a higher education speaking agency. His keynotes combine deep and meaningful personal insights with lessons on addiction recovery, personal development, social dynamics, entrepreneurship, leadership, creativity, and psychology.
His videos on YouTube have been seen over two million times.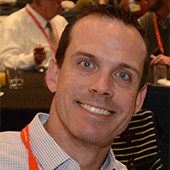 Daniel Trolaro, MS
Daniel J. Trolaro is the Assistant Executive Director for the NJ Council on Compulsive Gambling. He graduated from The College of New Jersey with a BS in Finance and a concentration in Economics. He also holds his MS in Psychology from California Coast University. Dan has spoken at dozens of events around the country about internet and mobile device gambling as well as emerging trends in sports gambling Whether speaking on prevention strategies, treatment resources, responsible gaming or recovery resources, Dan discusses the concept of gambling, addiction switching, co-occurrence, and behaviors associated with this devastating addiction.
The North Carolina Problem Gambling Program offers mini grants to colleges and universities to promote problem gambling education and outreach to students, faculty and staff. The funds are utilized to provide screening for problem gambling, implement research, engage in outreach programs, and draft and advocate for policy changes on gambling. In addition, mini grants are available for middle schools, high schools and at-risk community-based programs to implement an evidenced-based problem gambling program called Stacked Deck. Educators are trained, provided technical support and given all of the materials needed to implement the program. The panelists will discuss how they utilized the grants and make an impact in the area of problem gambling at their institutions.
Facilitator
Alison Drain, MPA, MSW
North Carolina Problem Gambling Program
Prevention Coordinator
Panelists
Robert M Cox, EdD, LPC, LCAS, CSI, CCMHC, ACS
Pfeiffer University, Charlotte Campus
Assistant Professor, Human Relations
Coordinator, Substance Abuse Track
Darion Bayles, MED candidate of higher education
University of North Carolina, Wilmington
UNCWeekends Graduate Assistant, Campus Activities & Involvement Center
Tracy Poe, LPC, DCC
Campbell University
Adjunct Professor
Alex Howard, DrPH
Appalachian State University
Director of Wellness and Prevention Services
Chris Burwell
Wake County Boys and Girls Club
Ralph E. Capps Teen Center
Director