Series Description
The Access to Healthcare Committee of the Domestic Violence Commission is coordinating a three-part series of lunch and learn sessions aimed at providing practical domestic violence and sexual assault training in a brief, easy to attend web-based format. Our first session will focus on the importance of ACEs and Resiliency, and ways to promote resilience within a community. The second session will feature training for optimal use of the NCCARES 360 platform, a tool designed to assist with accessing services & supports for victims/survivors of domestic violence &/or sexual assault, and the mental health needs following trauma. Our final session will provide guidance and training for establishing a partnership between providers and their local Domestic Violence/Sexual Assault/Behavioral Health community resources. These partnerships, whether formal or informal, will be integral to the success of a community's ability to address the needs of domestic violence and sexual assault victims/survivors.
Virtual Training Series via Zoom
| | | | |
| --- | --- | --- | --- |
| Date | Title | Speaker | Time |
| 1/21/2021 | Resilience Despite Adversity: Unpacking the Links Between ACEs and Domestic Violence to Support Victim Recovery | Dr. Kelly Graves | 12 pm - 1:30 pm |
| 3/18/2021 | NCCARES 360: Getting Connected | Abbie Szymanski | 12 pm - 1:30 pm |
| 5/20/2021 | TBD | TDB | 12 pm - 1:30 pm |
Target audience:
These sessions are designed for anyone working directly or indirectly with victims/survivors of sexual assault & domestic violence with behavioral health needs. For licensed professionals, continuing education credit will be available. 
Registration:
Registration is free, but participants must pre-register for each training. We will confirm your registration by email. 
ADA Statement:
If you require any of the auxiliary aids or services identified in the Americans with Disabilities Act in order to participate in this program, please call us at (919) 843-6083 no later than ten business days before the program.
Inclement Weather Policy:
Any announcements regarding changes to the schedule due to inclement weather will be posted on http://bhs.unc.edu. Registered participants will also be notified by email.
Confirmation Notices and Certificates of Completion:
Successful completion includes being logged in and virtually participating for the entire training. Within 7 days of the conclusion of the event, you will receive an email notifying you that the evaluations and certificates are ready. The email will include a link to https://bhs.unc.edu where you can login using the username and password you chose at registration. Once you have logged in, you will see the training titles listed under "My Courses" on the left side. After clicking on the link, you will be taken to another page where you can click the link to the event evaluation. Once you have completed and submitted your evaluation, you can click on the link to access the Certificate of Completion. Your Certificate will be available to you as a PDF document for you to save or print. 
Funding Statement: These webinars are supported with federal funding provided by the US DHHS Substance Abuse & Mental Health Services Administration (SAMHSA) Substance Abuse Prevention & Treatment Block Grant.
Presenter Information: See the "Presenters" tab above.
Please watch this page as the other topics in the series will be opened as details are confirmed.
1/21/2021 - Resilience Despite Adversity: Unpacking the Links Between ACEs and Domestic Violence to Support Victim Recovery
Domestic violence is one of the most common, and yet challenging, issues that victim service providers encounter. Intertwined and compounded with domestic violence is the fact that many domestic violence survivors also experience other traumas and adversities. Thus, poly-victimization presents unique challenges to how we conceptualize, assess, and treat victims. This track provides information and tools to understand, assess, and treat problems related to ACEs, resilience, and domestic violence from a trauma-and-resiliency informed framework.
Learning Objectives - Participants will be able to: 
Develop an awareness of how domestic violence connects with other forms of ACEs
Describe the concept of poly-victimization
Connect the ideas of poly-victimization to the behavioral health needs of domestic violence survivors.
Identify tools and strategies to understand, assess, and treat these compounding issues using a trauma-informed lens.
Agenda
12:00 pm - 1:30 pm
Contact Hrs: 1.5
---
3/18/2021 - NCCARES 360: Getting Connected
At this session, attendees will learn about NCCARE360 across the state of NC, hear implementation updates, and learn more about participating in this shared technology platform.
Learning Objectives - Participants will be able to: 
Review NCCARE360 compliance with Violence Against Women Act (VAWA)
Recognize inequities that individuals and families in our region experience
Describe the process for helping individuals experiencing IPV access resources
Identify the next steps to sign up/join NCCARE360
Discuss how NCCARE360 benefits their organization and clients, including screening tools, privacy protocols, and compliance measures in place to support individuals and families experiencing IPV
Discuss visibility and availability of resources on the NCCARE360 platform for people experiencing IPV
Consider the implementation of NCCARE360 into practice
Discuss the statewide strategy of NCCARE360 for all CBOs, including IPV providers
Agenda
12:00 pm - 1:30 pm
Contact Hrs: 1.5
---
Resilience Despite Adversity: Unpacking the Links Between ACEs and Domestic Violence to Support Victim Recovery Training Description
The University of North Carolina at Chapel Hill School of Social Work has been approved by NBCC as an Approved Continuing Education Provider, ACEP No. 6642. Programs that do not qualify for NBCC credit are clearly identified. The University of North Carolina at Chapel Hill School of Social Work is solely responsible for all aspects of the programs. 1.5 contact hours for each webinar
This course has been submitted to the North Carolina Addiction Specialist Professional Practice Board for 1.5 GSB DV contact hours.    
Dr. Kelly Graves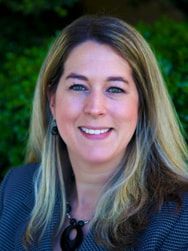 Dr. Kelly Graves is the co-founder and Executive Director of the Kellin Foundation. She is a licensed psychologist in the state of North Carolina. After serving as a tenured Associate Professor for a combined almost 16 years at UNCG and North Carolina A&T, Dr. Graves decided to pursue her passion of bridging research and practice by hanging up her academia hat to build a community-based behavioral health center. Since that time, the Kellin Foundation has been named a partner with the National Child Traumatic Stress Network (NCTSN) for its expertise in community-based trauma recovery for children and families. Dr. Graves is a consultant with the United States Department of Justice and has been invited to the White House under the Obama Administration to participate in think tank efforts around building community resiliency. She is also a training consultant with the UNC-CH School of Social Work's AHEC Training Partnership. She has successfully implemented dozens of large-scale grants totaling over $10 million dollars focused on community change, and is an accomplished scholar with dozens of peer-reviewed publications, books, and book chapters. She co-developed the Greensboro Child Response Initiative, which is nationally-recognized model by the US Department of Justice for best practices in responding to children exposed to violence. Her awards include the American Psychological Association Division 56 Trauma award, the Triad Business Journal Top 40 Leaders Under 40 award, named as a Top Psychologist award with the International Association of Health Care Professionals, and several others. In her free time, she loves to spend time with her family and friends, cheering on her favorite sports teams, and reading.
Abbie Szymanski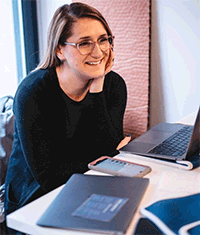 Abbie joined the Unite Us/NCCARE360 team in October of 2019 and comes to the role with a background in non-profit management, including most recently being the Executive Director of the CoC lead agency in Wake County. Housing and homelessness are a passion and driving force, and she brings the goal of ending homelessness in NC to work every day. She attended NC State University and has three wonderful children. She is excited about sharing the Unite Us mission with local community partners across NC.