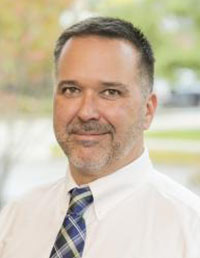 Engagement is the foundation upon which therapeutic change is built. While this may sound exaggerated or dramatic, consider that the most basic measure of engagement is attendance – and without attendance, therapeutic change is not possible. Engagement is notoriously difficult with adolescents – combining challenges of the developmental period with the recognition that few enter treatment (or juvenile justice involvement) at their own request. Adding to this challenge, youth referred to intensive therapy matched to co-occurring needs are often experiencing higher levels of risks, school deficits and family conflicts. While successful and sustained changes are greatest with combined youth and family engagement and involvement, the challenges for this systemic engagement grow exponentially. This two-part training series introduces ideas about identifying areas of challenges in collaborative youth and family engagements and offers guided strategies toward increasing success in this area.
Presenter: Michael Fox
Learning Objectives:
Distinguish and outline potential challenges, blocks and 'traps' to both youth and family engagement in the contexts of high(er) need, home-based treatment and juvenile justice involvement.
Develop strategies for avoiding, confronting and/or addressing these challenges, blocks and 'traps' in realistic and applicable terms.
Agenda
12:00-12:05pm – Introductions of presenters and helpline information
12:05-12:45pm – Lecture of material
12:45-12:55pm – Discussion questions, case presentation, interaction (as needed)
12:55-1:00pm – Closing comments