NC Children with Complex Need Ask the Expert Series 2022
The North Carolina Division of Mental Health, Developmental Disabilities, and Substance Abuse Services is sponsoring a training series to support workforce development for systems that interact with, support, and provide treatment for persons who have mental illness co-occurring with an intellectual/developmental disability. The webinars will cover the most common challenges in providing effective care to this population.
All training sessions will occur from 10:00 am – 11:30 am
| | |
| --- | --- |
| Date | Session Title |
| June 1, 2022 | Family Centered Engagement |
| December 1, 2021 | Prader Willi Syndrome (PWS): A Complex Genetic Syndrome |
| September 1, 2021 | Application of Positive Behavior Support Strategies Using a Trauma Informed Lens |
Modality: Each training will be 1.5 hours of instruction in length. These didactics are a live interactive virtual training via zoom video conferencing platform.
Registration: This training is free to attend but pre-registration is required. Registrants will be required to submit at least one question at the time of registration to ask the expert during the Q&A portion of the training. Questions will be reviewed and approved before the training. The training is funded by the NC Department of Health and Human Services, Division of Mental Health, Developmental Disabilities, and Substance Use Services, as a project of the Children with Complex Needs statewide administration. The capacity for each training will be set at 200.
Target Audience:
This training series targets behavioral health professionals, LME-MCO staff, medical professionals, nursing professionals, school staff, state, local child serving agencies, and parents of youth who are dually diagnosed with mental illness and intellectual and developmental disabilities.
Inclement Weather Policy:
Any announcements regarding changes to the schedule due to inclement weather will be posted on https://bhs.unc.edu. Registered participants will also be notified by email.
ADA Statement:
If you require any of the auxiliary aids or services identified in the Americans with Disabilities Act in order to participate in this program, please call us at (919) 843-6083 no later than ten business days before the program.
Contact for Questions:
For questions, further information, or concerns, contact bhrp-support@listserv.unc.edu
Or call (919) 843-6083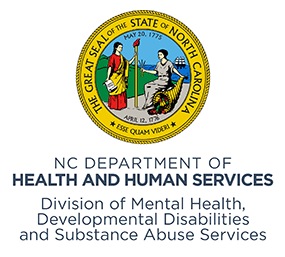 Confirmation Notices and Certificates of Completion:
Registration is free, but participants must pre-register for each webinar. We will confirm your registration by email. Closer to your training date, you will receive an email that includes your Zoom link. Successful completion includes being logged in and virtually participating for the entire webinar. Within 7 days of the conclusion of the event, you will receive an email notifying you that the evaluations and certificates are ready. The email will include a link to https://bhs.unc.edu where you can login using the username and password you chose at registration. Once you have logged in, you will see the training titles listed under "My Courses" on the left side. After clicking on the link, you will be taken to another page where you can click the link to the event evaluation. Once you have completed and submitted your evaluation, you can click on the link to access the Certificate of Completion. You will be able to print or save your Certificate as a PDF document.
Children with Complex Need Ask the Expert Series 2022
---
Family Centered Engagement
Will be held live on 6/1/2022 from 10 am – 11:30 am
Nikia Bye
This presentation will reveal how family engagement plays an intricate and important role in the intellectual, psychological, and physical development of children with complex needs. The positive outcome of family engagement for children is very powerful, as it leads to increased community involvement, empowered self-advocacy, and positive social and emotional development. Research shows that parents who set goals for their child's future, are well informed about the full scope of complexities, resources, services in the community; which in turn helps their children to have a better understanding self-awareness and self-advocacy. Creating in them skills that can used to help lead them to a smoother transition into adulthood. Solidifying strong family engagement, leads to a safe, healthy, and happy life and strong community involvement for children with complex needs.
Learning Objectives - participants will be able to:
Distinguish the importance of family engagement when working with Children with Complex needs.
Identify the benefits of family support partners, and their inclusion within the child and family team.
Explain the importance of encouraging self-determination within the family system.
Apply a bio-psycho-social framework.

Prader Willi Syndrome (PWS): A Complex Genetic Syndrome
Will be held live on 12/1/2021 from 10 am – 11:30 am
Dr. Amy McTighe
This workshop will focus on PWS, a complex genetic disorder and its symptoms. It will examine how this complex genetic disorder impacts aspects of daily life such as behavior, cognition, hunger and satiety. Additionally, participants will examine how PWS can impact an individual's mental health presentation across all environments.
Learning Objectives - participants will be able to:
Define Prader-Willi Syndrome and its symptoms.
Examine how Prader-Willi syndrome can impact an individual's mental health presentation.
Apply a bio-psycho-social framework.
Application of Positive Behavior Support Strategies Using a Trauma Informed Lens
Will be held live on 9/1/2021 from 10 am – 11:30 am
Dr. Uzama Price
As the state of North Carolina moves towards whole person health care by way of the Tailored Plan it is critical that staff working in the long-term services and support field understand strategies that support this "whole person" approach. This training will focus on Positive Behavior Strategies will be defined while applying the trauma informed approach to supporting vulnerable individuals. Focusing on will be resiliency as a key factor that is critical to the support of children who are complex due to their cognitive functioning; participants will learn the components of the Preference Assessment process and the justification for completing these on a regular basis and the incorporation of this information in the development of a meaningful daily schedule. The biopsychosocial approach will be discussed throughout this presentation as these three key factors are critical to the support of children. The presenter will share specific strategies that have been applied across all levels of care. The rationale for remaining consistent will be discussed as many of the problematic behaviors are engrained based on there reinforcement history. Breaking this cycle with consistent care should be a measurable and achievable goal for people who deliver services to children with complex needs regardless of the role being played by each support staff.
Learning Objectives - participants will be able to:
Define Positive Behavior Strategies
Apply a trauma informed lense while implementing positive behavioral support strategies, to support children with complex needs.
Define and Identify the components of a "Preference Assessment" and examine how to complete.
Apply the biopsychosocial framework within the service delivery model.
Nikia Bye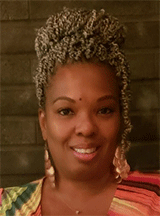 Nikia Bye is an entrepreneur, motivational speaker, consultant, advocate, and life coach who values dedication, service, and excellence. She works with families, individuals, and organizations to amplify their communication, connection and confidence so they can make an intentional, influential impact in their lives and community. Nikia's passion for consulting and advocating, started when her journey as a mother of a son diagnosis with intellectual disabilities began. Her passion was fueled with an unrelenting desire to make sure her son received the best resources and services needed for his overall development and wellbeing. Nikia's dedication, hard work, and determination to being her son's voice, inspired her to empower other special needs parents to use their voice, listen to their hearts, and maximize their potential. This led to her founding and operating, Trusted Parents, a nonprofit organization that provide supportive service, awareness, and advocacy to parents of children living with special healthcare needs. Nikia also proudly serves as the Chair of Family Support Network™ NC Executive Council Committee, which has over 40 years serving families of children living with disabilities.
Nikia delivers exceptional expertise to areas of disability rights and advocacy, business development, and personal growth by sharing relevant, engaging, and personal experiences with her audience. She has been invited to speak to several organizations including NC Department of Health and Human Service, University of North Carolina Charlotte, NC Child, Levine Children's Hospital and so many more! Additionally, Nikia recently co-founded Bye Enterprise, LLC a coaching and consulting firm that provides exceptional services to those looking to attain a life of new perspectives and greater fulfillment.
Dr. Uzama Price

Uzama Price is a Jamaican expatriate with more than a decade's worth of experience supporting individuals in the state of North Carolina. She taught hospitality skills to young adults in Jamaica through a government supported program for several years before returning to the United States. Uzama has also served as a Guardian Ad Litem in the 18th Judicial District of Guilford County NC for two years. She has firsthand experience of working with individuals on the Autism Spectrum as she has volunteered at Autism Society in Greensboro as a social skills facilitator in the past. Currently Uzama is completing the requirements to sit the exam for board certification through the Behavior Analysis Certification Board (BACB). She is currently supporting individuals on the spectrum as an ABA therapist providing direct instruction based on the behavior plan that has been developed by the psychologist and BCBA supervisor. She has earned a doctoral degree in Education at Argosy University in 2014. In 2014 she began working as a research associate on a grant funded project at UNC Greensboro- The Developing Gratitude Study until 2017. She completed a post-doctoral program in psychology – applied behavior analysis at Capella University 2018. As a scholar practitioner she uses her platform to share the latest evidence-based practices with treatment team members in a consultative role. Uzama recently at the National Association for the Dually Diagnosed 36th annual conference in New Orleans Louisiana, October 2019. Her topic was Fostering Resiliency in Children. Uzama is also a certified examiner for the NADD and a member of the Association for Positive Behavior Support.
Molly Dr. Amy McTighe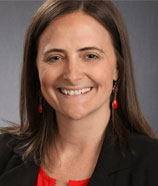 Dr. McTighe has over 20 years of experience supporting persons with diverse learning needs in various setting. This experience has included supporting children and their families in public and private school settings, hospital rehabilitation programs, and inpatient and outpatient behavioral health programs. Additionally, she has provided support to adults in community day programs, group homes, and supported living environments. Dr. McTighe is a graduate of William and Mary Law School's Institute for Special Education Advocacy and is a certified Mental Health First-Aid trainer.
NC Children with Complex Needs Training Series
The University of North Carolina at Chapel Hill School of Social Work has been approved by NBCC as an Approved Continuing Education Provider, ACEP No. 6642. Programs that do not qualify for NBCC credit are clearly identified. The University of North Carolina at Chapel Hill School of Social Work is solely responsible for all aspects of the programs. Each successfully completed webinar qualifies for 1.5 contact hour.
This course has been submitted the North Carolina Addiction Specialist Professional Practice Board for 1.5 contact hours.