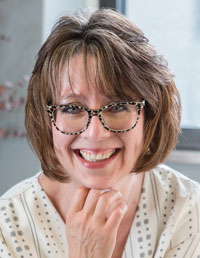 Parents often struggle with understanding video games and how to best manage their adolescents' gaming activities. Gaming activities often become the source of yelling, threats, and punishments when parents don't know how to respond. This workshop will cover the basics of engaging adolescents and parents in healthy conversations about gaming and where gambling occurs. You will learn to help guide parents on how to improve how they and their teens relate to video games, reduce punishments, and increase health gaming behaviors.
Presenter: Jody Bechtold
Learning Objectives:
Define the prevalence and impact of gaming in the US.
Identify signs and symptoms of when gaming is and is not a problem
Develop strategies to use evidence-based strategies with parents as it relates to gaming and gambling behavior.

Agenda
12:00-12:05pm – Introductions of presenters and helpline information
12:05-12:45pm – Lecture of material
12:45-12:55pm – Discussion questions, case presentation, interaction (as needed)
12:55-1:00pm – Closing comments