Lara Palay, MSW, LISW-S
Lara Palay, MSW, LISW-S is a founding partner of Aldridge Palay Consulting and a clinical social worker in private practice. She received her BA in 1991 and her MSW in 1998 from Ohio State. Ms. Palay was Project Manager for the Mental Illness/Developmental Disabilities Coordinating Center of Excellence for the Ohio Department of Mental Health and the Ohio Department of Developmental Disabilities, and Senior Fellow at the Center for Systems Change. She taught for a decade at Ohio State University's MSW program. She is the author of numerous articles, white papers and policy briefs. Her book, "The Way Through: Trauma Responsive Care for IDD Professionals" is published by NADD Press. Ms. Palay speaks in the U.S. and internationally on developmental disabilities, trauma, grief, burnout, meaning and other topics.
Christine Bagley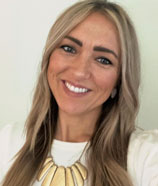 Christine Bagley has worked alongside children, families, providers and system partners and professionals to deliver services, supports, leadership, and policy and program guidance to both public and private systems that serve individuals with intellectual and/or developmental disabilities for the past 19 years. She presently serves as a Children and Youth System of Care Specialist in the public sector, supporting local child serving system across the state in the development and instalment of their local Children and Youth Systems of Care. Drawing on her experience in the private sector supporting individuals' with complex needs, her recent work has focused on service integration, coordination and navigation for children, youth and families who are served by multiple systems, including child welfare, probation, behavioral health, developmental services and education, with an emphasis on re-engineering siloed civic services to be driven by children, youth and families and integrated to improve cross-system service coordination and practices for individuals with an intellectual and/or developmental disability who have a diverse constellation of needs. Christine is also fluent in American Sign Language and has provided services, supports and consultation in early intervention, educational, and community settings for individuals across the lifespan focusing on the strengths, needs, interventions and cultural considerations for the Deaf+ community.
Brian D. Tallant, LPC, NADD-CC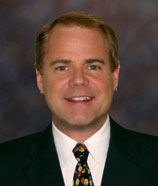 Brian Tallant is a Licensed Professional Counselor and Associate Director at Rocky Mountain Human Services in Denver. Brian has been a counselor and administrator in the community mental health field for close to 30 years. Brian is a contributing member of the National Child Traumatic Stress Network, and he serves on the Board of Directors of NADD, an association for individuals with developmental disabilities and mental health needs. Brian conducts workshops nationally and internationally on adapted mental health treatments and resilience planning for people experiencing secondary traumatic stress in the helping professions