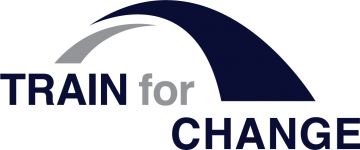 This two-day application-focused training provides participants with an in-depth look at the theoretical foundations of The ASAM Criteria, including clinically driven services, biopsychosocial assessment, the six dimensions, continued stay and transfer/discharge criteria.  Incorporating the use of the new edition of The ASAM Criteria, participants will have opportunities for skill practice at every stage of the treatment process: assessment, engagement, treatment planning, continuing care and transfer or discharge. Special attention will be paid to the Opioid Treatment Services (OTS) chapter of The ASAM Criteria (2013) that includes Opioid Treatment Programs (OTP) and Office-Based Opioid Treatment (OBOT); and the use of psychosocial treatments for clients receiving opioid use disorder treatment medication. As part of the training, all participants receive an in-depth Training Journal to guide the training experience and as a resource for continuing skill application. 
This is an intermediate level course.
Dates Various dates beginning August 3, 2020 and continuing through June 2021
Virtual Location Zoom platform with hosting by https://bhs.unc.edu
Learning Objectives Participants completing this training will be able to:
Review paradigm shifts and evolutions in generations of care that led to The ASAM Criteria
Apply The ASAM Criteria's decisional flow
Identify and describe the six ASAM criteria assessment dimensions
Rate risk and severity across all dimensions
Identify services and modalities needed, as well as treatment planning approaches
Identify appropriate patient levels of care
Review special populations and emerging research about addiction
Develop strategies to overcome real-world barriers to implementing The ASAM Criteria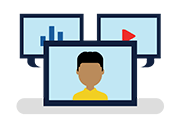 Agenda - Two-Day ASAM Criteria Skill Building Training
Day 1 – 8:30a.m. – 4:30p.m.
8:30 – 9:00--------------------- Welcome and Introductions
9:00 – 10:30------------------- Pre-Test
10:30 – 11:00----------------- Review Paradigm Shifts and Guiding Principles
11:00 – 11:30----------------- Systems Change
11:30 – 11:45----------------- Break
11:45 – 12:00----------------- Decisional Flow/Immediate Needs
12:00 – 1:00------------------- Lunch
1:00 – 3:00--------------------- Overview of the dimensions (Activity)
3:00 – 3:45--------------------- Dimensional and Diagnostic Admission Criteria (Activity)
3:45 – 4:00--------------------- Break
4:00 – 4:30--------------------- Levels of Care
Day 2 – 8:30a.m. – 4:30p.m.
8:30 – 9:00---------------------Follow-up and review of Day 1
9:00 – 9:30--------------------- Levels of Care (cont.)
9:30 – 9:45--------------------- Break
9:45 – 10:15------------------- Risk Ratings
10:15 – 12:00----------------- Case Study
12:00 – 1:00-------------------- Lunch
1:00 – 2:00--------------------- Case Study (cont.)
2:00 – 2:45--------------------- Continued Stay, Transfer and Discharge Criteria
2:45 – 3:00--------------------- Break
3:00 – 3:30--------------------- Special Populations
3:30 – 4:00--------------------- Roadblocks and Improvement Opportunities
4:00 – 4:30--------------------- Back at the Office Implementation Planning
Registration opens July 13, 2020 and closes 7 days prior to each event date
Registration fee $90 Now $75 per person, discount beginning in March 2021! Organizations purchasing multiple registrations can buy 3 and get a 4th free! Registration fee is specific to the dates selected and is not transferrable to a different date. Fee includes 13 contact hours, the time-limited use of an electronic version of The ASAM Criteria manual (3rd Edition) and an opportunity to obtain a FREE hard copy of The ASAM Criteria manual for the cost of shipping ($15.50 per manual) Waived!
Refunds Upon request, a refund may be issued up to 7 days before the training.
Requests for Accommodations:
If you require any of the auxiliary aids or services identified in the Americans with Disabilities Act in order to participate in this program, please email us at bhrp-support@listserv.unc.edu no later than ten business days before the program.
Contact for Questions: bhrp-support@listserv.unc.edu (919) 843-6083
Continuing Education
*Participants are not allowed to miss more than 30 minutes of the entire 2-day training. No partial credit will be given.
All participants completing the training will be issued a certificate of completion demonstrating 13 contact hours.
---
NBCC: The University of North Carolina at Chapel Hill School of Social Work, NBCC ACEP #6642, and Northwest AHEC, ACEP #5465, are cosponsors of this program. This cosponsorship has been approved by NBCC. Both ACEPs are responsible for this program, including the awarding of NBCC credit. 13 contact hours.
This course has been approved by the North Carolina Addictions Specialist Professional Practice Board for 13 SS EBT contact hours. Approval # 20-478-S
The University of North Carolina at Chapel Hill School of Social Work is an Approved Provider by the National Council on Problem Gambling, NCPG CEU Approved Provider Number 08/801. 13 contact hours.
---
13.0 Nursing Contact Hours - Northwest Area Health Education Center (NWAHEC) is approved as a provider of nursing continuing professional development by the North Carolina Nurses Association, an accredited approver by the American Nurses Credentialing Center's Commission on Accreditation.
---
13.0 Psychology Category A Contact Hours - This program will provide 13.0 contact hours of (Category A) continuing education for North Carolina psychologists. No partial credit will be given.
---
Continuing Medical Education
Credit: The Wake Forest School of Medicine designates this live activity for a maximum of 12.5 AMA PRA Category 1 Credit(s)™. Physicians should claim only the credit commensurate with the extent of their participation in the activity.
Accreditation: This activity has been planned and implemented in accordance with the accreditation requirements and policies of the Accreditation Council for Continuing Medical Education (ACCME) through the joint providership of Wake Forest School of Medicine and UNC Chapel Hill. The Wake Forest School of Medicine is accredited by the ACCME to provide continuing medical education for physicians
Disclosure: None of the planning committee members, speakers, faculty or staff have anything to disclose relevant to this activity.
Registration Confirmation Notices and Certificates of Completion:
We will confirm your registration by email. You will receive a reminder email 1 day prior to the training date with the zoom link to use to attend. Please note this email will obtain other important information about the training as well. Please watch your inbox, and spam/junk folders.

You will receive access to The ASAM Criteria e-book for this training. An email from our partners The Change Companies will be sent to you 2 to 3 days prior to the training with information on accessing the material electronically. You will have access to the e-book for 15 days from when you receive the email. If you are having trouble accessing the material or don't receive the e-book information at least 2 days before the training please contact Natalie Miller at 888-889-8866 or email her at: nmiller@changecompanies.net

Successful completion includes being logged in and virtually participating for the entire two days. Within 7 days of the conclusion of the event, you will receive an email notifying you that the evaluations and certificates are ready. The email will include a link to https://bhs.unc.edu where you can login using the username and password you chose at registration. Once you have logged in, you will see the training titles listed under "My Courses" on the left side. After clicking on the link, you will be taken to another page where you can click the link to the event evaluation. Once you have completed and submitted your evaluation, you can click on the link to access the Certificate of Completion. Your Certificate will emailed to you as a PDF document.
If you have requested Psychology, CME, or Nursing contact hours you will be notified by NWAHEC after the completion of this training on how to acquire these hours.