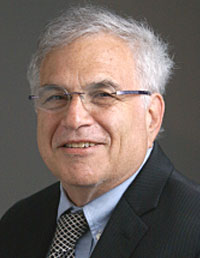 Dr Jeffrey Derevensky
Jeffrey L. Derevensky, Ph.D., is James McGill Professor and Director of Clinical Training in School/Applied Child Psychology and Professor, Department of Psychiatry at McGill University. He is a clinical consultant to numerous hospitals, school boards, government agencies and corporations. Dr. Derevensky has published widely in the field of gambling, adolescence, and developmental psychopathology and is on the editorial board of multiple journals. He is the author of more than 250 peer-reviewed journal articles, 60 book chapters and 4 books related to gambling disorders and behavioral addictions as well as being on the editorial board of multiple journals. Dr. Derevensky is the Director of the McGill University Youth Gambling Research and Treatment Clinic and the International Centre for Youth Gambling Problems and High-Risk Behaviors. Dr. Derevensky and his team have helped governments establish research priorities and have been instrumental in the development of responsible practices, the development of treatment centers, prevention programs and social policy recommendations. He is a child psychologist, has testified before governmental bodies in the U.S., Canada, Europe, Asia and Australasia and is considered an expert in the field of youth gambling and behavioral addictions.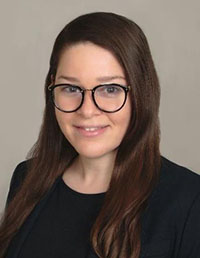 Dr. Stephanie L Diez-Morel
Dr. Stephanie Diez-Morel (pronouns are she/her) is an assistant professor of graduate social work at Edinboro University of Pennsylvania. Dr. Diez-Morel is an invited member of the American Psychiatric Associations (APA) task force for Internet Gaming Disorder to discuss the public health implications of gaming and inclusion of Gaming disorder in the DSM-5- TR. She has authored numerous scientific presentations and journal articles, as well as appeared in the media on a variety of radio, podcasts, and news outlets to discuss the topic of addictions, gaming disorder and other technology-based addictions.
In 2013, Dr. Diez-Morel founded Reboot & Recover, a nonprofit organization dedicated to providing education, prevention, treatment, and research on gaming disorder and other technology-based addictions. Dr. Diez-Morel earned her Ph.D. from Florida International University where she was awarded a student scholar in Health Disparities Research Fellowship offered through the Center for Research on US Latino HIV/AIDS and Drug Abuse (CRUSADA) funded by the National Institutes of Health (NIH). As a C-SALUD Student Scholar in Health Disparities Research Fellow, Dr. DiezMorel's research contributed to the reduction and prevention of health disparities affecting the Latinx populations in the United States.
As a Licensed Clinical Social Worker (LCSW), Dr. Diez-Morel has worked within nonprofit community organizations and in community hospitals providing direct clinical services to children, families, and adults experiencing addiction. In addition, she has provided education and consultation to address addictions among various communities including medical professionals, educators, caregivers, and school aged children. Dr. Diez-Morel is the recipient of the 2019 Most Next Award for Innovation awarded by the AICP Foundation in recognition of her problematic gaming prevention work with Reboot & Recover. In 2020 she was granted the New York University NIH Visiting Mentor Development Award for Addiction Research. Dr. Diez-Morel utilizes her expertise in behavioral health and addictions to serve in her role as a board member of the International Gambling Counselor Certification Board (IGCCB) and as a gaming expert consultant with the telehealth company Kindbridge. Dr. Diez-Morel continues her clinical practice as she is dually licensed in the states of Florida and Pennsylvania. Her clinical practice areas include: addictions, behavioral addictions, behavioral health, co-occurring disorders, and mental health. Her research interests include: Cyberpsychology; gaming disorder; behavioral addictions; substance use/misuse and substance use disorders; co-occurring disorders; and intersections of trauma and health. Dr. Diez-Morel's research can be accessed via her ResearchGate Profile and GoogleScholar Profile.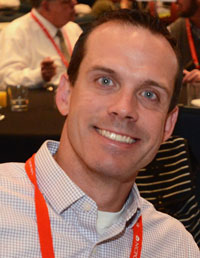 Daniel Trolaro
Daniel J. Trolaro is the Assistant Executive Director for the NJ Council on Compulsive Gambling. He graduated from The College of New Jersey with a BS in Finance and a concentration in Economics. He also holds his MS in Psychology from California Coast University. Dan has spoken at dozens of events around the country about internet and mobile device gambling as well as emerging trends in sports gambling Whether speaking on prevention strategies, treatment resources, responsible gaming or recovery resources, Dan discusses the concept of gambling, addiction switching, co-occurrence, and behaviors associated with this devastating addiction.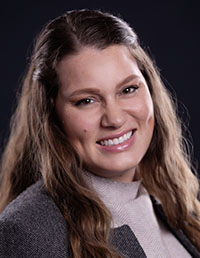 Gabriella Drouillard-Moser
Gabriella is a Licensed Clinical Mental Health Counselor Associate and a Licensed Clinical Addiction Specialist Associate in North Carolina. She completed dual Bachelor's degrees at The University of North Carolina at Greensboro in Sociology and History with minors in Psychology and Literature. She later graduated from Boston College with dual Master's degrees in Theology and Pastoral Counseling and Mental Health Counseling in Clinical Psychology.
Gabriella's thesis was focused on how to best engender hope in one's clients by living out hope within your own life and therapy practices. She has experience working in a clinic setting using a combination of medicated withdrawal and therapy to best treat long-term addiction as well as working in a private practice doing addiction counseling with teens and adults. Gabriella provides drug screening, consultations, individual and group counseling in Lewisville NC. She specializes in treating addiction, problem gambling and gambling disorder for adolescents and adults with a dual diagnosis.
Gabriella specialized in communication after her first career in business as a woman in the corporate world. She employs many interventions in her work with adolescents using a blended method which includes EFT, reality therapy, cognitive-behavioral therapy, motivational therapy, etc. with a strength-based perspective. She is also a North Carolina problem gambling adolescent program provider. Gabriella's dedication to working with adolescents in the addiction realm, weather that be substances, screen/gaming or gambling addiction is directly combatting long tern addictions with a proactive approach.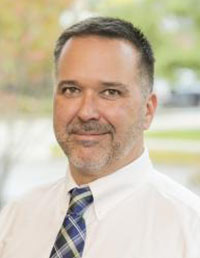 Michael Fox
Michael is a consultant and trainer with the Center for Innovative Practices (CIP) at the Begun Center for Violence Prevention Research and Education, part of the Jack, Joseph, and Morton Mandel School of Applied Social Sciences at Case Western Reserve University. CIP is a Coordinating Center of Excellence for children's behavioral health for the Ohio Department of Mental Health and Addiction Service and is a collaborative partner with the National Technical Assistance Network for Children's Behavioral Health (TA Network), providing content expertise on Intensive Home-Based Behavioral Treatment and integrated treatment approaches for youth experiencing co-occurring mental health and substance use disorders.
Michael provides program consultation, technical assistance and clinical trainings to providers in Ohio and around the country regarding youth with co-occurring mental health and substance use disorders, intensive home-based approaches to treatment and intentionally integrated treatment. He started in the adult addictions field when substance use and mental health treatments were deeply siloed – and has been moving intentionally toward integrated and systemic approaches ever since.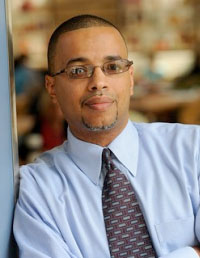 Victor Ortiz MSW, LADC I, CADC II
Victor Ortiz is a social worker with over twenty five years of experience in the development of programs and services in the area of addiction, youth development, child welfare, and behavioral health. He has worked extensively with a wide range of populations, especially in addressing health disparities, promoting equity and social justice. Victor has served in various professional positions aimed at improving access, and advocacy of care for individuals and families.
In 2009, Victor received his BSW from Anna Maria College; He was recognized for academic excellence while serving as a mentor to many students seeking professional guidance. Victor received national scholarship recognition from the National Association of Social Workers and The Council on Social Work Education for his many years of advocacy in the Latinx community. In 2010, Victor received his MSW from Simmons College School of Social Work. Victor's professional and personal experiences have contributed to many op-eds and publications, and was a contributor in the book: Responsible Gambling: Primary Stakeholders Perspective.
Victor is a nationally recognized speaker, trainer, and educator in the areas of addiction, gambling disorders, and health disparities and equity. Victor is currently the Director of the Office of Problem Gambling Services at the Massachusetts Department of Public Health.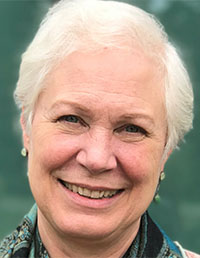 Dr. Hilarie Cash
In 2009 Dr. Hilarie Cash co-founded reSTART Life, where she is Chief Clinical Officer. reSTART is a residential program (first in the US or Canada) designed explicitly for adults and adolescents who are experiencing addiction to the Internet and video games, as well as other mental health problems. In addition, reSTART offers a transition program for adults and outpatient services.
She began her work in the emerging field of Internet addiction in the mid-90's. By 1999 she had co-founded an outpatient clinic called Internet/Computer Addiction Services (now closed) in Redmond, WA. In 2008, she co-authored the book Video Games and Your Kids: How Parents Stay in Control and in 2009, she co-founded reSTART Life. She has co-authored several peer-reviewed journal articles and a workbook published by the International Institute of Trauma and Addiction Professionals. She has been training parents, therapists, researchers and educators since the 1990's. All these ongoing endeavors have brought her recognition as one of the nation's leading clinical experts in the growing field of Internet and Gaming Disorder.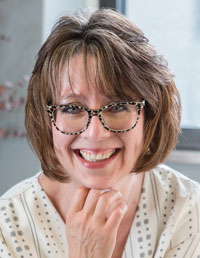 Jody Bechtold
Jody Bechtold, LCSW, ICGC-II, BACC, PC is a highly regarded gambling addiction expert working extensively across the globe with individuals, organizations, and associations. She is the CEO of The Better Institute, a group practice located in Pittsburgh. She is the co-author of The Gambling Disorder Treatment Handbook: A Guide for Mental Health Professionals and 2 chapters in the Social Work Desk Reference v 4 on Gambling and Gaming Disorders, published in 2021. She serves as the Vice President of the board for the International Gambling Counselor Certification Board (IGCCB). Jody holds a master's degree in social work from the University of Pittsburgh's School of Social Work and has certifications as a Board-Approved Clinical Consultant (BACC) and Internationally Certified Gambling Counselor Level II (ICGC-II) with the IGCCB. When Jody isn't working, you can find her providing pet therapy with her dog, Hanna, and supporting her husband's business, Pittsburgh Guitars. Please email jody@betterinstitute.com or visit www.BetterInstitute.com to contact Jody Bechtold, LCSW, ICGC-II, PC.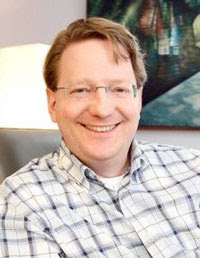 Dr. Ed Spector
Dr. Spector is a nationally recognized expert in digital addiction. Since 2009, Dr. Spector has specialized in the treatment of compulsive tech use in his Maryland based private practice. His work has been recognized via media appearances on Good Morning America, Matter of Fact with Soledad O'Brien, NPR's the Diane Rehm show, as well as Channel 4 and Channel 5 local News. He is a sought after speaker and presenter at national conferences focusing on innovative and ground breaking treatments for addiction and mental health as it relates to digital media. He has consulted with or been highlighted in numerous articles about digital wellness including the Washington Post, the New York Times, Voice of America, The Baltimore Sun, Scholastic Magazine, rewire.org, and Bethesda Magazine. He resides in Washington DC with his wife, 2 kids and 2 fish tanks.
Dr. Leanne Quigley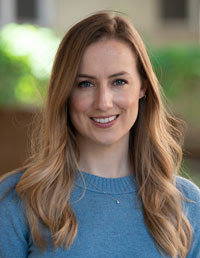 Leanne Quigley is an Assistant Professor of Clinical Psychology at the Ferkauf Graduate School of Psychology of Yeshiva University. She completed a Ph.D. in Clinical Psychology at the University of Calgary in Calgary, Alberta, and a predoctoral residency and postdoctoral fellowship at the Centre for Addiction and Mental Health (CAMH) in Toronto, Ontario. Dr. Quigley's research focuses primarily on cognitive, affective, and motivational mechanisms of emotional disorders. In collaboration with colleagues at CAMH, she is currently conducting a longitudinal study funded by the Canadian Institutes of Health Research examining cognitive control biases as a vulnerability factor for relapse to depression. Dr. Quigley has additional research interests in mechanisms of change in cognitive-behavioral therapies, the etiology and treatment of depersonalization disorder, and the stigmatization of psychological disorders.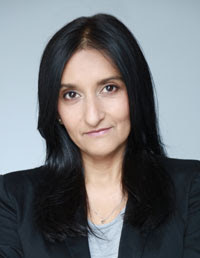 Christina Rakor Thankin
Christina has 30 years' experience working in the betting and gambling industry with a career spanning all aspects of gaming operations, regulatory compliance and money laundering across both land, online and multi/omni-channel.
Previously holding pivotal senior roles with some of world's leading brands such as William Hill and Virgin managing multiple teams and functions across a range of channels and products. She is currently Principal Consultant at 1710 Gaming Ltd working with start-ups, investors, established operators, regulators, law enforcement and industry groups and associations across the world, advising on all aspects of betting, gaming and gambling. She is a practicing Regulatory Compliance and recognized trainer with particular focus on Player Safety and Responsible Gambling and the prevention of Money Laundering and Crime.
She is a committee member of the National Council on Problem Gambling, advisor to the All India Gaming Federation, Co-Chair of Gamshield and Co-Founder of the All-In Diversity Project as well as contributing to industry publications and events. She holds a B.A. Hons, M.A. PGCert.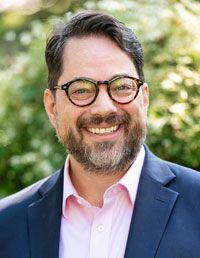 Dr. John Singer
Jonathan B. Singer, Ph.D., LCSW is Professor at Loyola University Chicago's School of Social Work, Past-President of the American Association of Suicidology and coauthor of the 2015 Routledge text, Suicide in Schools: A Practitioner's Guide to Multi-level Prevention, Assessment, Intervention, and Postvention. He is a two-time winner of the National Association of Social Workers Media Award (2012 and 2016). He was a 2014 Visiting Scholar at Fordham University, the 2017 Lucille N. Austin Scholar at Columbia University, and the 2018 Distinguished Lecturer at Weber State University. Dr. Singer is a well-regarded international speaker who has given hundreds of continuing education workshops, keynote addresses, and presentations on youth suicide, ethics, technology, adolescent development and attachment-based family therapy in the USA, Latin America, Asia, and Europe.
He is an NASW Expert, Healio Psychiatry Peer Perspective Board member, and on several national youth advisory boards including Sandy Hook Promise, JED Foundation, Suicide Prevention Resource Center, and the National Suicide Prevention Lifeline. He is the author of over 75 publications and his research has been featured in national and international media outlets like NPR, BBC, Fox, Time Magazine, and The Guardian. His co-authored article with Arielle Sheftall and John Ackerman about the news media's reporting on the suicide deaths of Kate Spade and Anthony Bourdain won the prestigious 2019 SDX prize for research on journalism. A pioneer in the integration of technology and social work, Dr. Singer is an original member of the online suicide prevention social media community #SPSM, past-Treasurer for the international human services Information Technology association (http://husita.org/), co-lead for the Social Work Grand Challenge initiative "Harness Technology for Social Good" (https://grandchallengesforsocialwork.org/harness-technology-for-social-good/), and member of CSWE's Technology Advisory Group. Dr. Singer is the founder and host of the award-winning Social Work Podcast (www.socialworkpodcast.com), the first podcast by and for social workers.
The Social Work Podcast has over 40,000 followers on social media, listeners in 208 countries and territories, and a million podcast episode downloads per year. He lives in Evanston, IL with his wife and three children and can be found on Twitter as @socworkpodcast and Facebook at facebook.com/swpodcast.