Dan Trolaro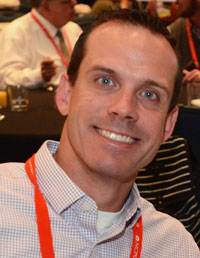 Daniel J. Trolaro is the Assistant Executive Director for the NJ Council on Compulsive Gambling. He graduated from The College of New Jersey with a BS in Finance and a concentration in Economics. He also holds his MS in Psychology from California Coast University. Dan has spoken at dozens of events around the country about internet and mobile device gambling as well as emerging trends in sports gambling Whether speaking on prevention strategies, treatment resources, responsible gaming or recovery resources, Dan discusses the concept of gambling, addiction switching, co-occurrence, and behaviors associated with this devastating addiction.
Marc Lefkowicz, ICGC-II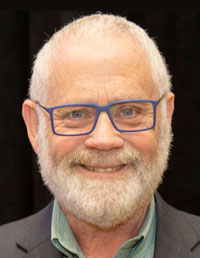 Marc Lefkowitz ICGC-II has been a certified gambling counselor for over 20 years. He spent over 15 years working for the California Council on Problem Gambling as their lead trainer, facilitating 30-hour gambling certification training as well as presentations on other problem gambling subjects. He received a 25 year award for continuous service on the Council's Board of Directors. Marc has extensive knowledge in responsible gaming, creating and facilitating training programs in over 50 casinos, and has trained over 100,000 casino employees. Marc is a national speaker facilitating problem gambling trainings and workshops on topics including financial recovery, treatment, case management, Gamblers Anonymous, and responsible gaming. He has presented in numerous National Council on Problem Gambling conferences.
Olubukunola Oyedele, PhD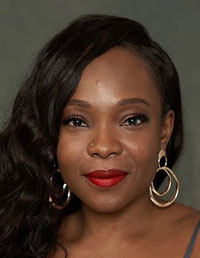 Olubukunola Oyedele, PhD is a public health researcher with an interest in understanding the public health implications of gambling especially as it affects youth. Her research interests also focus on improving the health status of Africans and African born immigrants. In her spare time, she loves to write and is passionate about sharing healthy insights in easily digestible ways for all to understand.
Dr. Marc Potenza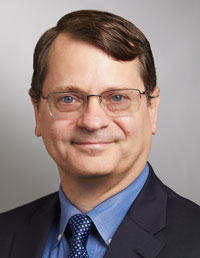 Dr. Potenza is a board-certified psychiatrist with sub-specialty training in addiction psychiatry. He has trained at Yale University receiving a combined BS/MS with Honors in Molecular Biochemistry and Biophysics and a PhD in Cell Biology, the latter concurrent with the MD through the Medical Scientist Training Program. He completed internship, psychiatric residency and addiction psychiatry fellowship training at Yale. Currently, he is a Professor of Psychiatry, Child Study and Neuroscience at the Yale University School of Medicine where he is the Director of the Division on Addictions Research, the Problem Gambling Clinic, the Center of Excellence in Gambling Research, the Women and Addictive Disorders Core of Women's Health Research at Yale and the Yale Research Program on Impulsivity and Impulse Control Disorders. He is also a Senior Research Scientist at the Connecticut Council on Problem Gambling. He is on the editorial boards of fifteen journals (including editor-in-chief of Current Addiction Reports) and has received multiple national and international awards for excellence in research and clinical care. Recently, he has received lifetime achievement research awards from the Connecticut Council on Problem Gambling and the National Council on Problem Gambling and research awards from the Society for the Advancement of Sexual Health and Turkish Green Crescent Society (Phoenix Award for Addiction Research). He has consulted to the Substance Abuse and Mental Health Services Administration, National Registry of Effective Programs, National Institutes of Health, American Psychiatric Association and World Health Organization (WHO) on matters of addiction. He has participated in two DSM-5 research work groups and six annual WHO meetings relating to Internet use and addictive behaviors in the ICD-11, addressing topics relating to gambling, gaming, impulse control, and addiction.
Dr. Potenza's research has focused on the neurobiology and treatment of substance and non-substance (behavioral) addictions and other disorders characterized by impaired impulse control and reward-related motivations. The majority of this work has focused on understanding clinical and neurobiological underpinnings of these disorders, and their co-occurrences with other mental health disorders, in order to advance prevention and treatment strategies. Dr. Potenza's research has applied brain imaging, genetic, epidemiological and clinical trials methodologies to gain knowledge and improve prevention and treatment strategies for addictive disorders. This work has also involved identifying potential intermediary phenotypes, like facets of impulsivity, that may in part explain the high rates of co-occurrence between psychiatric conditions and might represent novel targets for prevention and treatment strategies.
Jody Bechtold, LCSW, ICGC-II, BACC, PC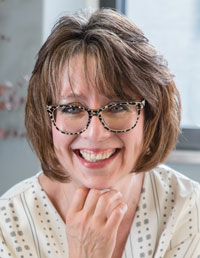 Jody Bechtold, LCSW, ICGC-II, BACC, PC is a highly regarded gambling addiction expert working extensively across the globe with individuals, organizations, and associations. She is the CEO of The Better Institute, a group practice located in Pittsburgh. She is the co-author of The Gambling Disorder Treatment Handbook: A Guide for Mental Health Professionals and 2 chapters in the Social Work Desk Reference v 4 on Gambling and Gaming Disorders, published in 2021. She serves as the Vice President of the board for the International Gambling Counselor Certification Board (IGCCB). Jody holds a master's degree in social work from the University of Pittsburgh's School of Social Work and has certifications as a Board-Approved Clinical Consultant (BACC) and Internationally Certified Gambling Counselor Level II (ICGC-II) with the IGCCB. When Jody isn't working, you can find her providing pet therapy with her dog, Hanna, and supporting her husband's business, Pittsburgh Guitars. Please email jody@betterinstitute.com or visit
www.BetterInstitute.com to contact Jody Bechtold, LCSW, ICGC-II, PC.
James Syphax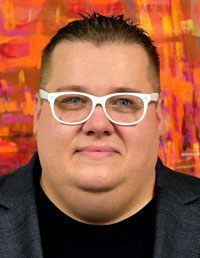 James serves as a Community Prevention Manager at Prevention Action Alliance, the state-level behavioral health prevention provider in Ohio. In addition to providing training and technical assistance to prevention coalitions across Ohio James also manages the agency's problem gambling prevention activities. James is a member of Ohio's Problem Gambling Advisory Board, an advisory board member for Ohio's NCPG affiliate, and is part of the team managing the Before You Bet and Change the Game campaign. Prior to serving at Prevention Action Alliance James was a community coalition coordinator and school-based prevention specialist.