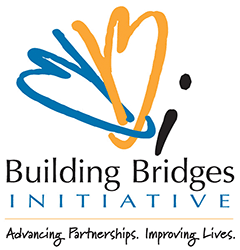 Welcome to North Carolina's Six Core Strategies © and Building Bridges Initiative. These pages will house resources for your programs to implement both program improvement initiatives. Please explore the tabs above and bookmark this front page. Welcome!
The Six Core Strategies© (6CS) is an evidence-based practice with demonstrated effectiveness in achieving significant reduction of seclusion and restraint use. Building Bridges Initiative promotes child residential best practices so youth can sustain their improvements long term. The goal of these initiatives is to provide a framework and starting point to reduce coercion, trauma and the use of seclusion and restraint in Psychiatric Residential Treatment Facilities, Child Facility Based Crisis Services, and State Child/Adolescent Inpatient Units while strengthening and developing effective interventions with long-term impact.
---

Funded by the federal Community Mental Health Services Block Grant Fund (CFDA #93.958) as a project of the NC Division of Mental Health, Developmental Disabilities & Substance Abuse Services.
Use the playlist control below to move to different videos in this collection.

Below are the scanned pages from the Resource Guide.

The purpose of this Resource Guide is to provide suggestions and information and share what has been learned as programs adopt a strength-based framework for children, adolescents, and their families. The guide will attempt to describe ways to make and sustain significant programmatic changes with the goal of creating non-violent, trauma sensitive treatment cultures.
Attached to this page are other resources and downloadables dealing with the COVID-19 pandemic: