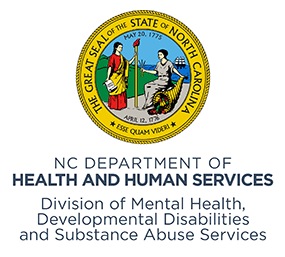 The NC Division of Mental Health Developmental Disabilities and Substance Abuse Services is hosting a series of regional trainings to support workforce development for systems that interact with, support, and provide treatment for persons dually diagnosed with IDD and MI. Created by NADD, An association for persons with developmental disabilities and mental health needs, the trainings are intended to provide information about best practice in serving individuals who have mental illness co-occurring with an intellectual/developmental disability. Presented by Dr. Lauren Charlot and Dr. Robert Fletcher, the trainings will cover clinical practices and illustrate an inter-systems model of care. State and local child services agencies, medical professionals, LME-MCO staff, providers, and other stakeholders (such as Social Services, Juvenile Justice, and Education professionals) in each region will benefit from NADD's expertise on the following topics: Assessment Approaches & Differential Diagnosis; Research; Adapting Therapy Practices for People with IDD/MI; Community-Based Program Models; and Inter-Systems Collaboration.
Target Audience:
State staff, LME-MCO staff, providers of both MH and IDD services, and other stakeholders in each region; licensed clinicians and non-licensed providers who provide direct support services; psychologists that provide evaluations and other clinicians providing comprehensive clinical assessments; as well as other stakeholders to include social services, juvenile justice, and others.
Learning Objectives:
Participants will learn what are the most critical assessment techniques that lead to more accurate diagnosing of mental health syndromes in people with IDD
Participants will learn how to organize and present helpful information to psychiatrists providing care to people with IDD
Participants will identify the DM-ID 2 recommended criteria for the most common syndromes
Participants will describe the prevalence rates of various psychiatric syndromes in people with IDD as identified in systematic population based studies of people with IDD​​​​​​​
Participants will be able to discuss recent research regarding the variability in the clinical presentation of various syndromes and the impact on psychiatric comorbidity in people with IDD​​​​​​​
Participants will be able to identify the most common psychiatric syndromes reported in systematic population based research regarding people with Autism Spectrum Disorders
Participants will be able to describe the importance of using language that is in accordance with the client's language skills
Participants will be able to articulate how working collaboratively with the team is beneficial for the client
Participants will be able to identify five adaptations of therapy practice for people with dual diagnosis
Participants will describe at least three key, special programmatic approaches to addressing mental health concerns in children with IDD​​​​​​​
Participants will be able to discuss the ways in which a strength based model can be incorporated into crisis prevention and intervention for children in outreach services provided to them at home
Participants will learn how specialized in-home supports can help to sustain children at home and prevent the need for out of home placements
Participants will be able to describe the importance of overcoming service delivery barriers
Participants will articulate principles of dual diagnosis in inter-systems planning
Participants will be able to explain how collaborative relationships and knowledge of service delivery are key to supporting someone with IDD/MI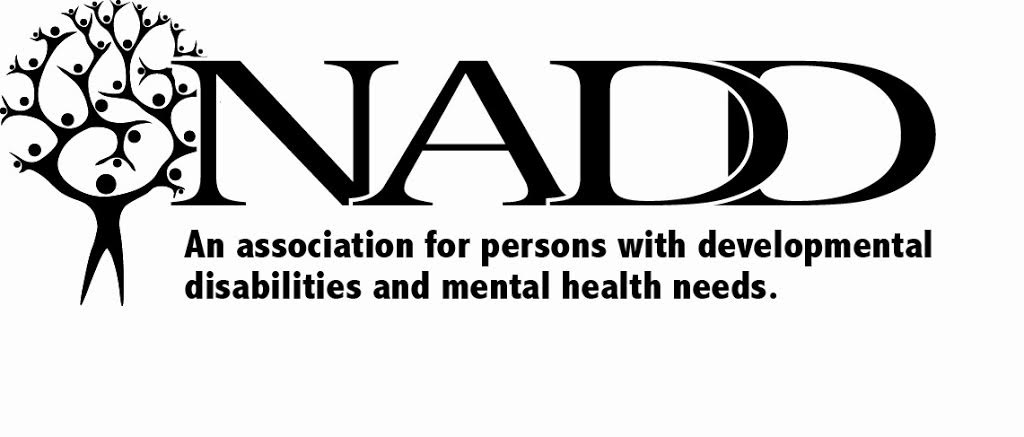 Continuing Education: Participants must be present and complete the entire two days of programming in order to receive credit. No partial credit will be given.
The UNC Chapel Hill School of Social Work has been approved by NBCC as an Approved Continuing Education Provider, ACEP No. 6642. Programs that do not qualify for NBCC credit are clearly identified. The UNC Chapel Hill School of Social Work is solely responsible for all aspects of the programs. UNC SSW designates this continuing education activity for 9 contact hours.
The University of North Carolina at Chapel Hill School of Social Work, #1406, is approved as a provider for social work continuing education by the Association of Social Work Boards (ASWB) www.aswb.org, through the Approved Continuing Education (ACE) program. The University of North Carolina at Chapel Hill School of Social Work maintains responsibility for the program. ASWB Approval Period: 08/10/2016 – 08/10/2019. Social workers should contact their regulatory board to determine course approval for continuing education credits. Social workers participating in this intermediate course will receive 9 social work clinical continuing education clock hours.
Inclement Weather Policy:
Any announcements regarding changes to the schedule due to inclement weather will be posted on https://bhs.unc.edu. Registered participants will also be notified by email.
ADA Statement:
If you require any of the auxiliary aids or services identified in the Americans with Disabilities Act in order to participate in this program, please call us at (919) 843-6083 no later than ten business days before the program.
Contact for Questions:
For questions, further information, or concerns, contact bhrp-support@listserv.unc.edu
Or call (919) 843-6083
Confirmation Notices and Certificates of Completion:
We will confirm your registration by email. Successful completion includes full attendance for both days. Within 7 days of the conclusion of the event, you will receive an email notifying you that the evaluations and certificates are ready. The email will include a link to https://bhs.unc.edu where you can login using the username and password you chose at registration. Once you have logged in, you will see the course name on the left side. After clicking on the link, you will be taken to another page where you can click the link to the event evaluation. Once you have completed and submitted your evaluation, you can click on the link to access the Certificate of Completion. Your Certificate will open in a new window as a .pdf document and will also be emailed to you.
DATES & LOCATIONS
AGENDA
Day 1
9AM – 10:30AM: Assessment & Differential Diagnosis (Charlot)
10:30AM – 10:45AM: Morning Break
10:45AM – 12Noon: Assessment & Differential Diagnosis (cont'd) & Research re: Psych (Charlot)
12Noon – 1:00PM: Lunch Break
1:00PM – 2:30PM: Research re: Psych (Charlot)
2:30PM – 2:45PM: Afternoon Break
2:45PM – 5:00PM: Adapting Therapy (Fletcher)
Day 2
9AM – 10:30AM: Program Models (Charlot)
10:30AM – 10:45AM: Morning Break
10:45AM – 12:00PM: Inter-Systems Collaboration (Fletcher)
​REGISTRATION - Free
DIRECTIONS & PARKING See the links in the table above.
ACCOMMODATIONS There is a limited number of rooms available at a discounted rate.
Hotel Ballast Wilmington
Reservation Code: UMH
Hotel: Hotel Ballast Wilmington, Tapestry Collection by Hilton, rate $129 per night
Group Name: NC Div of Mental Health Developmental Disabilities & Substance Abuse Services
Crowne Plaza Asheville:
Call our toll-free number 1-844-330-0296 (24/7) and mention the group name School of Social Work in order to receive the special group rate.
https://www.ashevillecp.com
Check Availability (enter dates of stay)
Enter Group Code: SSQ
Below is the link you may use to automatically add the group code when booking online (not mobile compatible):
Asheville Group Rate Booking
Robert J. Fletcher, DSW, LCSW, ACSW, NADD-CC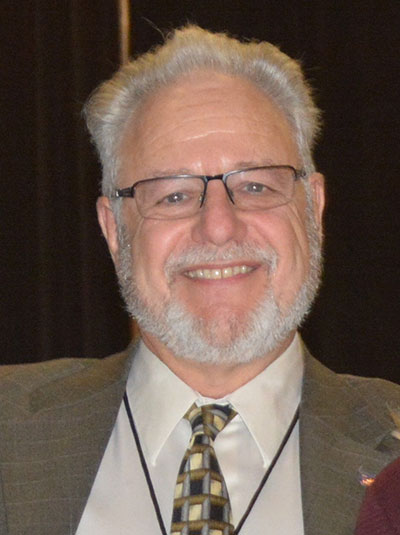 Dr. Robert Fletcher is the Founder and Chief Executive Officer Emeritus of the NADD. His vision and leadership have brought NADD to a position where it is recognized as the world's leading organization in providing educational resources, conferences, trainings, consultation services, as well as accreditation and certification programs in the field of dual diagnosis.
For the last forty years, Dr. Fletcher has dedicated his professional career to improving the lives of individuals who have a dual diagnosis (MI/ID). He has been involved as a clinician, program developer, policy maker, researcher and consultant. He has authored or co-authored numerous articles and has written or edited 10 books addressing mental health aspects in persons with IDD, including Chief Editor of the Diagnostic Manual – Intellectual Disabilities (DM-ID) and Psychotherapy for Individuals with Intellectual Disability.
In recent years, Dr. Fletcher has spearheaded the NADD Accreditation and Certification Programs in an effort to raise the bar for provision of services to individuals with IDD/MI.
Lauren Charlot, LICSW, PhD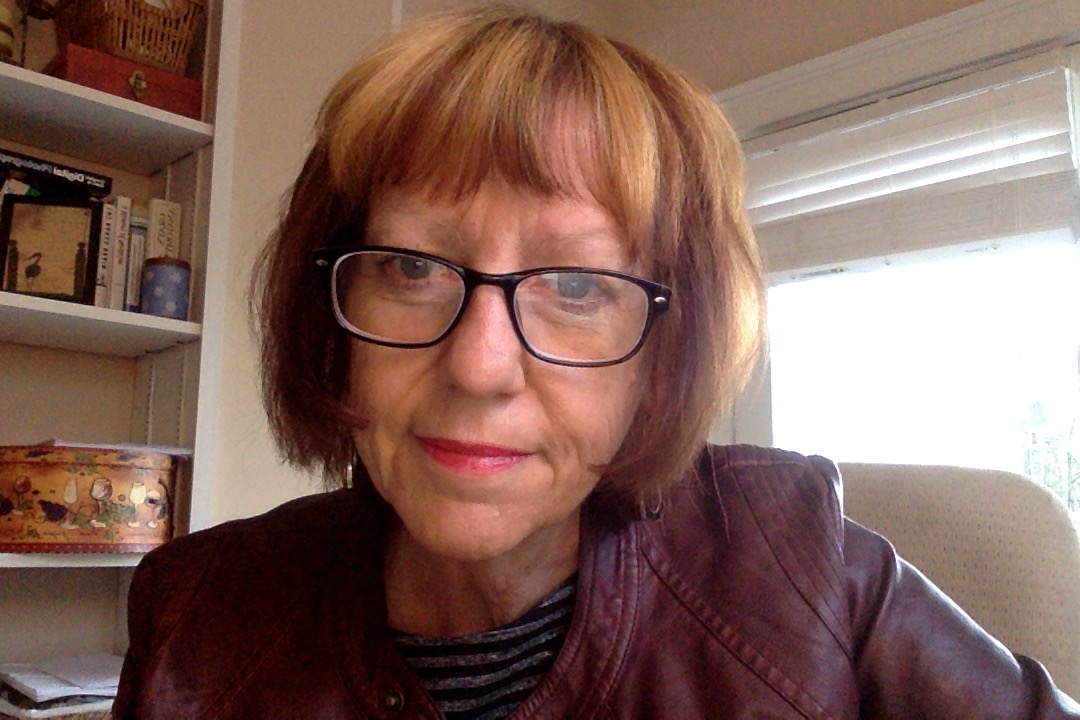 Lauren Charlot, LICSW, PhD is a Developmental Psychologist, who has been working with individuals with Intellectual and Developmental Disabilities (IDD) and severe co-occurring psychiatric disorders and challenging behaviors, for over 30 years. She is currently a consultant and the Co-Chair for the Research Program for the National Center for START services at the UNH Institute on Disabilities and formerly, Clinical Director of the NC S.T.A.R.T. East program serving people with Intellectual Disabilities and mental health disorders who are at high risk of hospitalizations for the about 3 years. Dr. Charlot is an assistant professor of at the UMass Medical School/UMass Medical Center, where she designed a specialized Medical Home program for individuals with Intellectual Disabilities and severe behavioral health challenges.
Dr. Charlot continues to run a quarterly Multidisciplinary Evaluation Clinic with colleagues from UMass through the Becket family of Services in Massachusetts. She has developed and run a specialized inpatient unit serving adolescents and adults with IDD, as well as running emergency respite and specialized outpatient mental health services. She has published original research, and has lectured widely on a variety of topics related to the care of individuals with ID and ASDs (Autism Spectrum Disorders) across the United States, Canada and in Europe. Dr. Charlot is a member of the Center for START Services National Consultation and Training Team (Institute on Disabilities, University of New Hampshire) and provides expert consultation and training regarding issues of assessment and treatment of individuals with IDD/MH. She is a contributing author to the DM-ID-2 (Companion guide to the DSM 5 for people with IDD).